THE STORY OF LACE IN LINGERIE
JENNIFER CHENG
APRIL 31, 2020 2:00 PM
Lacy lingerie … ooh la la! Nothing can be more romantic or sexy than a black lace bra and panty set. Many will agree that lace is the most feminine fabric ever created. The mesh-like appearance of lace gives a delicate aesthetic that feels gorgeous. Images of Queen Elizabeth's majestic lace collars, Madonna's racy lace gloves, and Kate Middleton's elegant lace wedding dress all evoke feelings of grace, grandeur and female sexuality.
Lace was first created by nuns living in the convents of central and southern Europe in the early 16th century. Using a needle and thread (needle-point lace) or spools of thread twisted together (bobbin lace), the nuns produced intricate designs in lace. Soon, this technique spread across Europe and became popularized and refined in France, Belgium, Germany, Spain, Italy and England. However, due to the time consuming and hand-made nature of lace, it was only affordable by the rich to emphasize their wealth and style.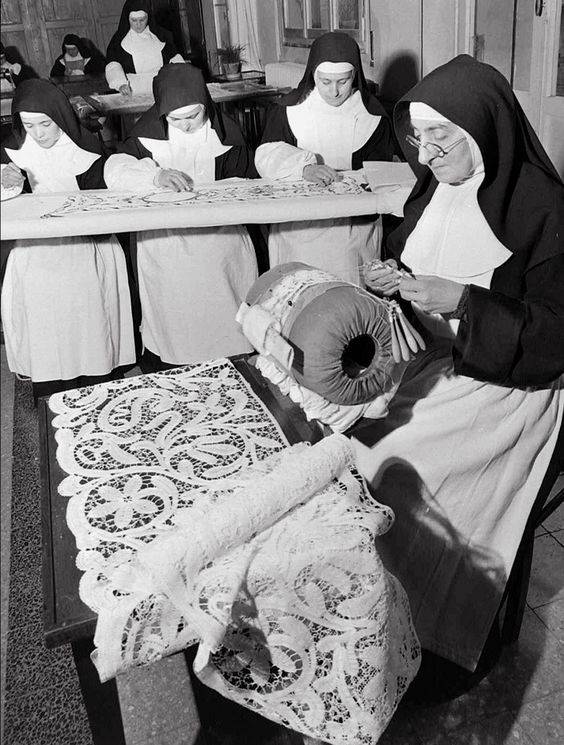 With the industrial revolution, machine-made lace gained in popularity until by 1870 virtually every type of hand-made lace had its machine-made copy. Suddenly, lace became so much more affordable that it was used to even decorate homes with lace curtains and table runners.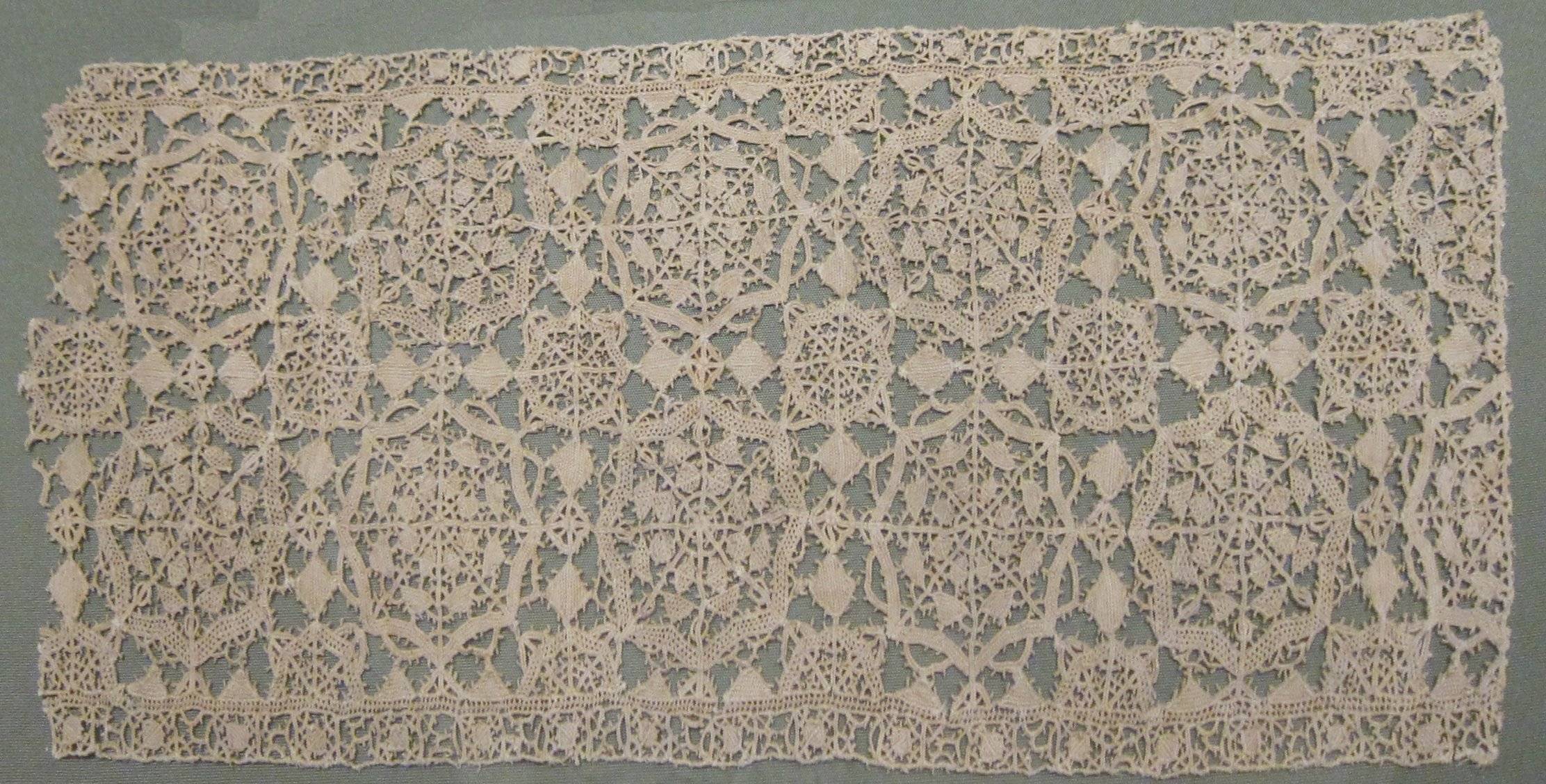 While lace was traditionally made from silk, linen and even gold and silver threads, much of the lace we see today in lingerie are machine-made using cotton or synthetic fibers. This makes it more affordable, but it is still very delicate and feminine. Popular types of lace used in lingerie include:
One of the most expensive types of lace available today because it is still made using antique machinery that are 100 years old. Leavers lace are incredibly fine, often with complex patterns, and can be made of cotton, silk or synthetic yarns. Much of the finishing details of adding embellishments such as sequins, beads or crystals are still done by hand. Lingerie containing Leavers lace is more often seen in luxury and high-end products.
Chantilly lace is a type of Leavers lace that is made in the city of Chantilly, France. The typical floral patterns created on tulle are so stunning because the flower patterns appear to have shadows. As with Leavers lace, Chantilly lace is usually found in higher-end lingerie; however, Chantilly-inspired lace can be found in many types of lingerie.
This contemporary lace is more affordable because it is the fastest and easiest type of lace to manufacture. It creates very tight patterns of lace-like material by knitting the threads in whole rows of loops at a time. Synthetic fibers perform the best in making Raschel lace.
Appliqué is the technique of attaching either ready-made lace motifs or hand-cut designs from a lace fabric to create embellishments. Brands at lower price points tend to use ready-made lace motifs and will simply adhere them to the piece of lingerie with a few stitches. Couture pieces will often be carefully stitched on along its intricate edge to completely attach it to the lingerie fabric.
Eyelash lace is an embellishment detail that is added to many types of lace. It's a trim of very thin strands of lace that have movement to recreate the effects of fluttering eyelashes. This modern detail gives a soft and alluring visual interest to the lingerie.
The curved edge of this lace fabric achieves depth and lends attractive detail to a piece of lingerie. The allusion of movement in this lace edge creates a very flattering line along the body.
Although Guipure lace is a heavy embroidery and not actually a lace, it is widely used in lingerie for giving the visual effect of lace without the delicacy of lace fabric. Because of the thickness of this embroidery, it is a fairly expensive fabric to use due to its time consuming production and the amount of material it requires.
Stretchy lace fabric is a very popular modern material used in the fashion industry. Being so comfortable and flexible while retaining the delicate beauty of lace, stretch lace is an ideal material used in lingerie.
Lacy lingerie can instantly add both mystical sex appeal and blushful femininity at the same time. To determine whether that lingerie piece you're eyeing is made with quality lace or cheap lace, be sure to give it the "look + feel test." Good quality lace often feels thick, soft, has gentle curves and looks delicate at the same time. The base netting fabric of good lace is usually tightly weaved and not loose and openly weaved. In addition, bad lace would be stiff, scratchy and thin with designs on it that is very 'flat' and 2-dimensional. We hope this gives you a new appreciation of the various types of lace used in lingerie pieces, and the evolution of this textile from its priceless beginnings to its modern styles.
The most common misconception in bra fitting explained.
---