We are constantly on the mission to make sure that we all have quality bras that fit us perfectly. Ever since the beginning, SHEER has been providing complimentary bra-fitting services to all the ladies in our fitting rooms. In that time, we have seen and heard all the fit problems that women have complained about when they come to see us. To make sure no one suffers from these issues anymore, here is a list of the 5 most common fit problems and how we can solve it.
My bra keeps riding up and I have to constantly pull it down to keep it in place!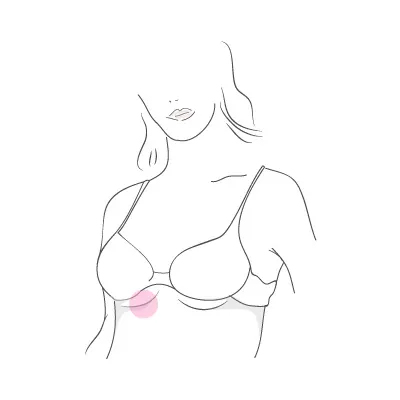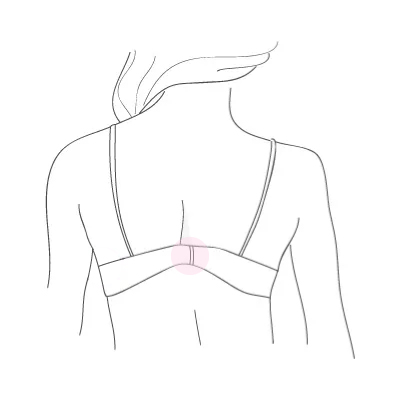 The bra band around your torso is too loose.
A common misconception amongst women is that they think the looser the band, the more comfortable a bra. This couldn't be more wrong!
Because the bra band is what provides the most support for your breast, a well fitted band should help you keep your bra in place all day so you don't have to constantly adjust it.
A bra that moves around because the band is too loose actually means that the bra is not supporting your breasts properly.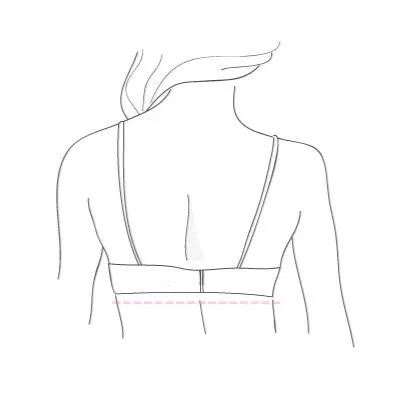 A well fitted bra band should fit flatly across your back, and not pull upwards. 
If the band pulls up instead of laying flat across your back, then it is too loose and you should consider a smaller band size.
However, if the cup fits you, but you just need a smaller band size, make sure you find your sister size instead! The key? When you go down a band size, go up a cup size!
I have red marks on my body at the end of the day when I take my bra off!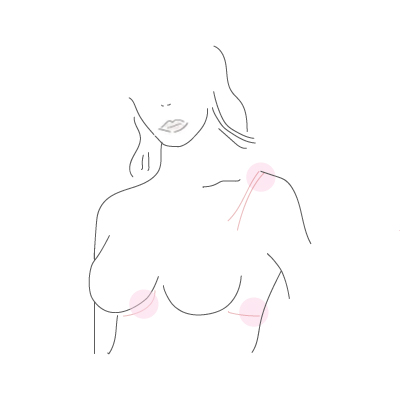 The cup size is too small for you!
Red marks on your rib cage underneath your breasts means that the cup size is too small for you, and the wire is digging into you. Opt for a larger cup size at your next fitting!
If the red marks are on the tops of your shoulders, then the shoulder straps are too tight. Over-tightening the shoulder straps will not make the bra fit you better!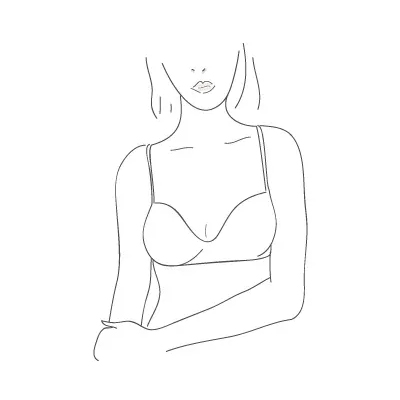 The underwire of a correctly fitted bra should not dig into the sides of your chest, but rather, hold your breasts nicely within the wire frame.
Check that you can comfortably fit two fingers underneath the shoulder strap (stacked vertically) for the perfect fit. That makes sure that the straps are neither too tight nor too loose.
There are gaps between my breasts and the cups, or the center panel digs in!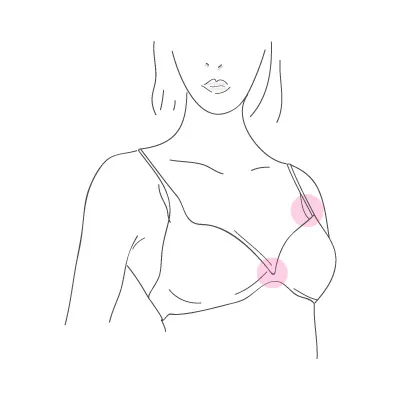 The cup size is too big for you!
If you see gaping spaces between your breast and the cup, or the center panel is digging in between your breasts, the cup size may be too big for you!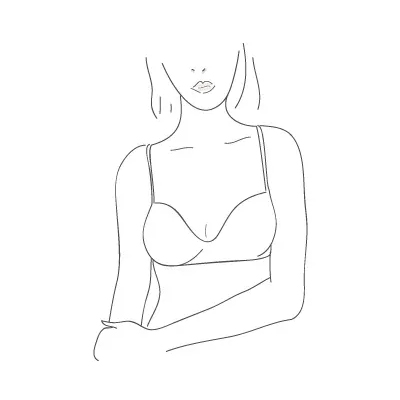 A correctly fitted underwire bra should lay flat between your breasts and not have any gaping spaces between the bra and your breasts.
My breast spills out of the cups, or the center panel won't lie flat!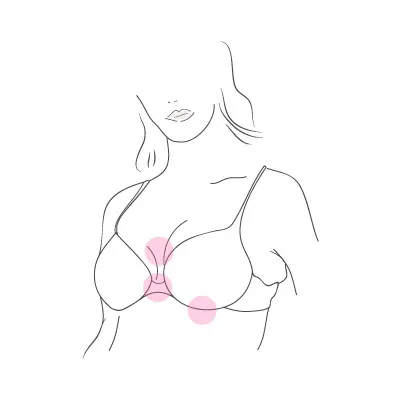 The cup size is too small for you!
This is most likely because your cup size is too small and you're actually squeezing your breasts into the cups.If the center panel lifts off, that's another sign the cup is too small for you.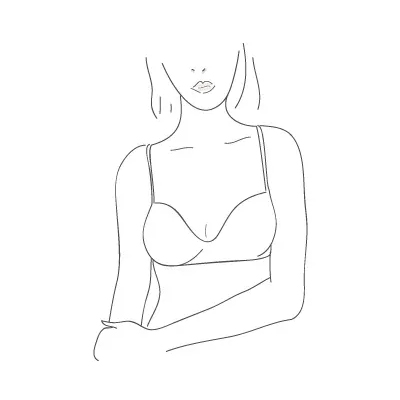 Choose a larger cup size with the same band aka your sister size.
Choose a larger cup size and your breasts will thank you for it. A well fitted underwire bra should have the center panel sit flatly between your breasts.
The shoulder straps keep falling off!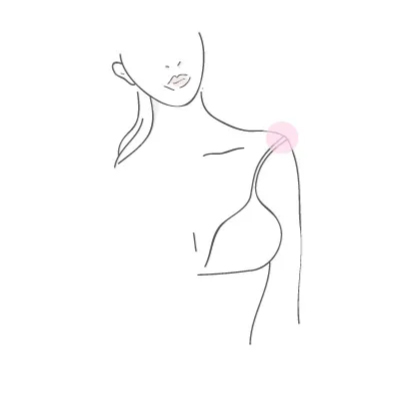 It's not the best style for your body type.
If the shoulder straps seem to fall off no matter how you adjust it, it may be that the strap style isn't the best for your body type!
Those with narrow or more sloped shoulders can opt for a narrower bra strap style, or look for multi-use bra straps to create a racerback for better fit.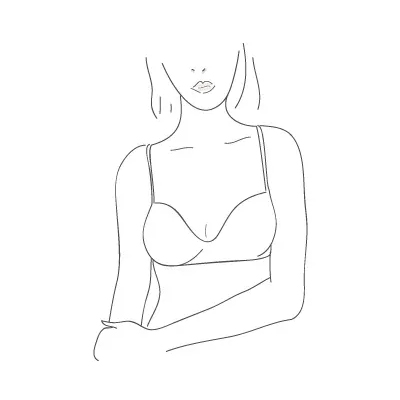 A well fitted bra strap should assist the bra band in keeping your bra secure around your body.
Take the time to try different bra styles to see which fits your body shape the most!
---
With any and all of the above fit problems, it is essential to check that you are wearing the right size first. Get fitted regularly as your bra size can change throughout your lifetime from body fluctuations and pregnancy milestones. Additionally, each brand's sizing and style will differ slightly - so don't be surprised if different brands or styles fit you differently. That's why it's important to take the time to try on different bras to find the right one! 
Our team at SHEER can give you the best bra-fitting service in a fun, supportive, and comfortable surrounding.
We can help you build your bra wardrobe so that you can be sure each bra you have is bringing out the best in you.
---