1 - 31 MARCH, 2019
DONATE YOUR GENTLY USED BRAS
AND MAKE A DIFFERENCE TO WOMEN IN NEED
Greetings from the SHEER Team -
It's that time of the year again! I am proud to announce that SHEER will be hosting our 7th Annual Bra Drive from March 1st to 31st, 2019.
As a lingerie company, it is our mission to help women look and feel confident from the inside out. However, countless underprivileged women around the world find themselves in situations where a bra is simply a luxury they cannot afford. In many countries, wearing a bra symbolizes a higher social status which can protect a woman from being a target of sexual abuse. These reasons are why this initiative is so important to us at SHEER.
Thanks to the support and dedication of our community partners over the last 6 years, over 12,000 gently used bras have been collected, sorted and shipped directly to non-profit organizations across Hong Kong and Southeast Asia. Your generosity has allowed us to make a direct and significant impact to women - thank you!
We accept all types and sizes of bras, and we have various collection points at SHEER and at our partners in Central, Sheung Wan, Wanchai and Tsim Sha Tsui. Please see all collection points below.
Let's make a difference together and empower the women around us who need it the most.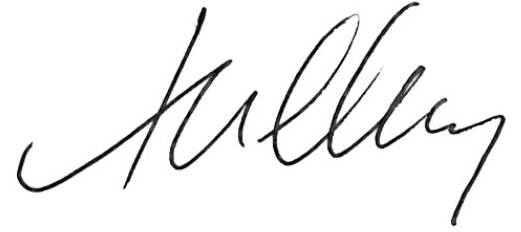 SHEER, SHOP 310, THE LANDMARK, CENTRAL
LATHAM & WATKINS, FOR INTERNAL EMPLOYEES ONLY
BARRE 2 BARRE, 37 COCHRANE STREET, CENTRAL
FLEXPORT, FOR INTERNAL EMPLOYEES ONLY
CREDIT SUISSE, FOR INTERNAL EMPLOYEES ONLY
CHINESE INTERNATIONAL SCHOOL, 1 HAU YUEN PATH, BRAEMAR HILL, NORTH POINT
THE AISLE, 6/F, SHUI HONG INDUSTRIAL BUILDING, NO. 543/549 CASTLE PEAK ROAD, KWAI CHUNG
CENTRAL HEALING, 16/F, 43 LYNDHURST TERRACE, CENTRAL
EIGHTY EIGHT, G/F & 1/F, 53 WELLINGTON STREET, CENTRAL
HABITU, SHOP L608, THE ONE, 100 NATHAN ROAD, TSIM SHA TSUI
HABITU, SHOP 1001, ELEMENTS, 1 AUSTIN ROAD, KOWLOON
HABITU, 8/F, HYSAN PLACE, 500 HENNESSY ROAD, CAUSEWAY BAY
H-KORE, 3/F WINCOME CENTRE, 39 DES VOEUX ROAD, CENTRAL
H-KORE, 12/F, DORSET HOUSE, TAIKOO PLACE, QUARRY BAY
THE LOFT BRIDAL, 2/F, 8 ON WO LANE, CENTRAL
TOPFIT, 3/F, THE WELLINGTON, 198 WELLINGTON STREET, CENTRAL
TORQ, 3F, ABDOOLALLY HOUSE, 20 STANLEY STREET, CENTRAL
WEWORK TAI KOO, TAI KOO, 21/F, CITYPLAZA 3, 14 TAI KOO WAN ROAD, QUARRY BAY
WEWORK TOWER 535, TOWER 535, 20/F, TOWER 535, 535 JAFFE ROAD, CAUSEWAY BAY
WEWORK WAN CHAI, 10/F, MASS MUTUAL TOWER, 33 LOCKHART ROAD, WAN CHAI
WEWORK LKF TOWER, G/F, LKF TOWER, 33 WYNDHAM STREET, CENTRAL
WEWORK BONHAM STRAND, 7/F, BONHAM CIRCUS, 40 BONHAM STRAND, SHEUNG WAN
WEWORK NEW STREET, G/F, 5-13 NEW STREET, SAI YING PUN
WEWORK TWO HARBOUR SQUARE, 26/F, TWO HARBOUR SQUARE, 180 WAI YIP STREET, KWUN TONG
WHO WILL RECEIVE YOUR BRAS?