The Most Complete Post-Breast Surgery Bra Guide
Posted at 10:00 • 26 Jul • SHEER • The Lingerie Bible
---
If you have undergone breast augmentation surgery or an enlargement of the breasts through the use of implants, your surgeon would most likely give you a compression-style bra to push the implants downward and keep them in place. After four to six weeks of stabilization, the first thing you'll want to do is buying new bras for your new improved size. Finding the right bra afterwards can be challenging.
Read on to make sure you take good care of your new breasts.
1. ALLOW YOUR BREASTS TO HEAL
Before you get a professional bra fitting to determine your new size, make sure to wait until the swelling has gone down. The length of this period depends on your body condition and recover status. Doctors say swelling could start to subside in two weeks, but some could take up to three months.
Even after the swelling subsides, your breasts are still healing and will continue to do so for up to six months after surgery. During this period, you might want to avoid bras with underwire because it might irritate your incisions especially if you had added procedures such as a breast lift or your incisions are in the breast fold. Stick with bras that are wireless, soft, and made of non-scratchy fabric like cotton until the incisions are completely healed. The elastic underband can adapt to your changing body perfectly under this recovery period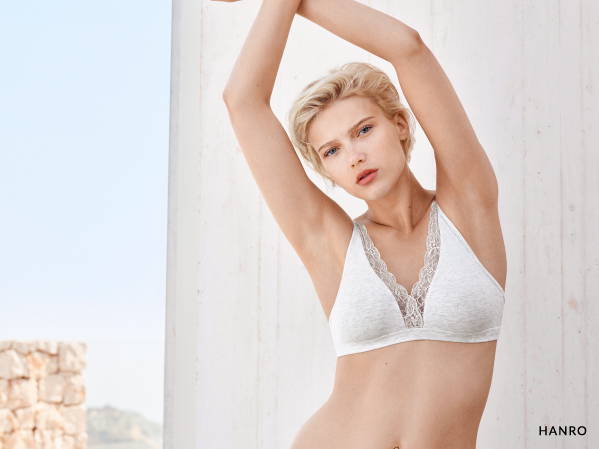 BRAS TO WEAR WHILE RECOVERING
---
---
2. GETTING THE RIGHT SIZE

Now that your breasts are stabilised, it's finally time to shop for your new size! A successful search starts with the right measurement. Although you and your surgeon might have agreed on a desired size, there are more factors to consider when determining your new size after augmentation, such as your existing breast tissue and your new shape. Implants tend to run wider than natural breasts, therefore you might need to go up in size to find the right fit. Your band size usually remains the same after surgery. For the most accurate measurement, come to SHEER for a professional bra fitting service.
Try on different styles and get a feel of what fits best for your new shape.
PRETTY BRALETTES
After getting implants, basically your breasts are always lifted therefore technically you won't need an underwired bra anymore. We definitely recommend you to stock up all the pretty bralettes just because you can!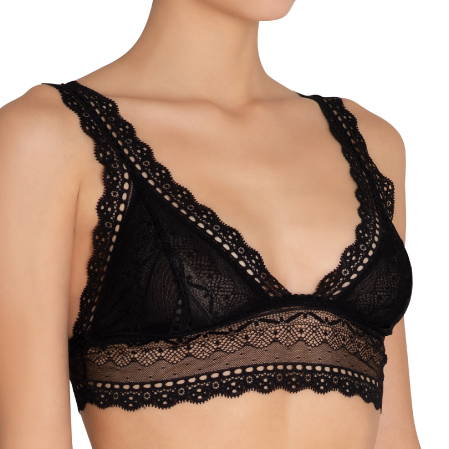 EBERJEY / LUCIE HIGHLINE LACE BRALET
BALCONNET BRAS / BRAS WITH WIDER CENTER
Since implants tend to be rounder and wider than natural breasts, a bra with a wider center connector can accommodate to a wider cleavage. Balconnets are also a great option for augmented breasts for they usually have a round shape at the cups and provide a nice boost to your cleavage.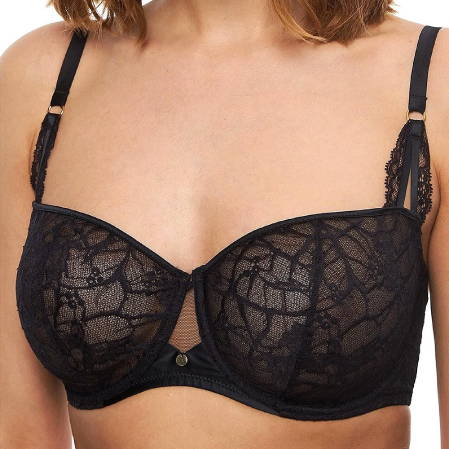 CHANTELLE / SEGUR LACE HALF-CUP BRA
PLUNGE BRAS
Many women need to find a new favorite style once they have implants. Plunge bras are flattering for breasts that are fuller and firmer, which is ideal for women with implants. They also have shorter underwires than full-coverage styles, which can help provide a better fit after breast augmentation.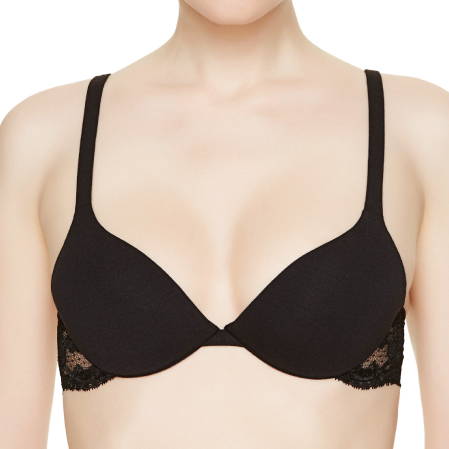 LA PERLA / SOUPLE LACE PUSH UP BRA
---
3. TRY SOMETHING DIFFERENT

Get the most out of your new shape, try styles that look extra pretty with perky breasts.
OPEN BRAS
Augmented breasts are more lifted and rounded than natural breasts, it would fit into an open frame bra nicely and your shape would look nice even without a traditional padding.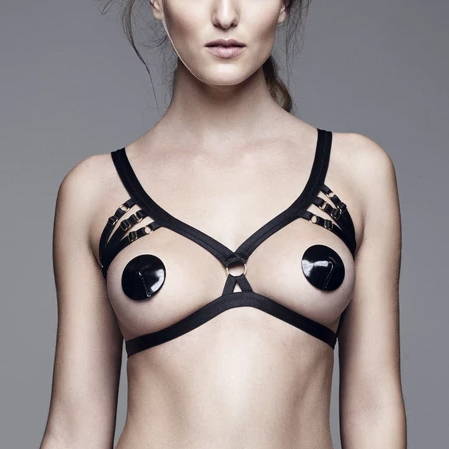 BORDELLE / SIGNATURES BONDAGE BELLE FRAME BRA
GO BRALESS
For the days when you feel more care-free. Yet permanent erecting nipples could be a side effect of breast implant. Therefore, stock up some nipple covers to eliminate this issue.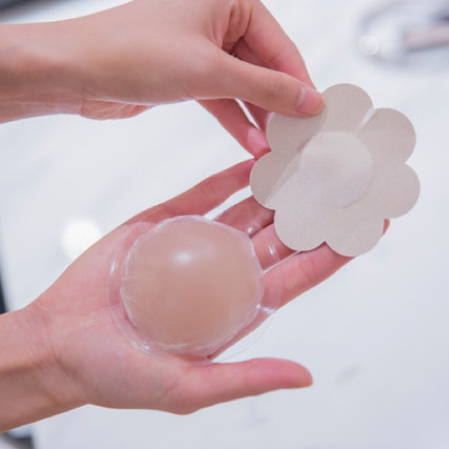 ---
MORE BRA TIPS FOR POST-BREAST IMPLANTS

✓  Only wear wireless bras that are made of soft material such as cotton until all your incisions are completely healed. Consult your doctor before moving on to underwired bras.

✓  Get a new measurement by lingerie experts at SHEER after you're fully healed. Your actual size would probably be different from what the doctor said.

✓  Try different styles. You're not only having a new size, but also a new shape. Test out which style works best for you.

✓  Choose bras with light paddings or use a nipple cover to avoid the look of erecting nipples, which could be a side effect of breast implants.
THE POST-BREAST FEEDING GUIDE

Just because we had kids doesn't mean we should stop investing in ourselves.
6 SIGNS YOU NEED TO REPACE YOUR BRA

Time to clean up your lingerie wardrobe.
---