Lingerie Color Trends of SS21
Spring has arrived, butterflies flutter around, and the warmer weather feels like a breath of fresh air. Surrounded by nature's colorful revealing of flowers and plants, our minds are drawn towards the equally captivating lingerie color trends of the year.
From pretty pinks to dainty blues, refreshing whites to natural greens, Sheer Team's color picks of the season will surely help you usher Spring into your lingerie fashion.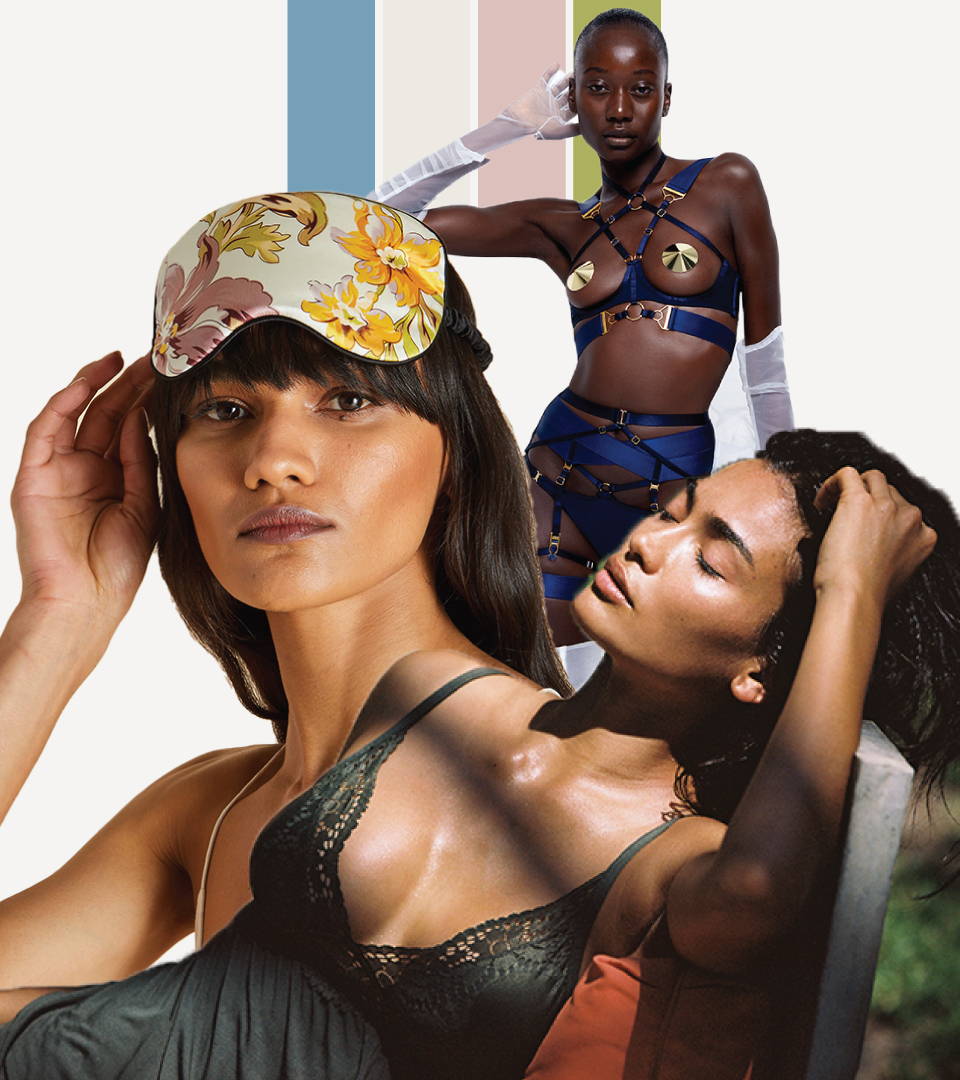 Refreshingly clean and light like a fresh breeze, white and ivory lingerie gives you a feeling of newness, perfect for springtime.
Start a new day with Stella McCartney's Ivy Chatting bralette and panty set for an everyday sporty and sexy feel. When you're ready for bedtime, slip into any of the options in Eberjey's Iona and Marry Me collection, and it will feel like sleeping on crisp, clean sheets.
Pink isn't just a color, it's also an attitude. Attractive on all skin tones, anything is possible when you're wearing pink.
Luxe around in Olivia von Halle's Lila Oyster Floral Printed Silk Pajama Set, or set adrift in beautiful dreams with Eberjey's Rosalia Chemise and Robe. Better yet, take charge of your day, and feel powerful in pink wearing Coco de Mer's Ophelia Bra and Panty set.
Wearing green will remind you to live green.
Begin your day with positive intentions in Hanky Panky's Padded Lace Bralette and Bikini in the, aptly named, Mint Spring color. Unwind from a full day of being environmentally responsible with Eberjey's Beatrix Chemise and Robe in their dark Avocado color or with Olivia von Halle's Silk Camisole and Shorts set in a Sage color.
The blue of the sky is a very special color because the shade changes from morning to night, yet it always remains blue, brilliant, and bottom-less.
Dress like the blue sky and start your day with Hanky Panky's Signature Lace Thong in Raincloud Blue, then transition to Eberjey's Gisele Modal Tuxedo Pant Pajamas Set in Blue Shadow Blush for afternoon lounging, and finally heat up the dark night with Bordelle's Rey Bra and Brief in a Navy Blue.
---
Our team at SHEER can give you the best bra-fitting service in a fun, supportive, and non-judgmental surrounding.
We can help you build your bra wardrobe so that you can be sure each bra you have is bringing out the best in you.
---