A New Year has arrived! Kick-start those self-improvement promises you made to yourself – and start by loving our Earth so that it can love you back. Turn your eco-conscious attention towards environmentally responsible MicroModal fabric, a magical material that is blissfully soft and smooth yet sustainably crafted from beech trees. Give back to our Earth while simultaneously giving yourself dreamy lingerie and loungewear made of eco-friendly MicroModal.
Now, that's an irresistible positive way to start off the New Year!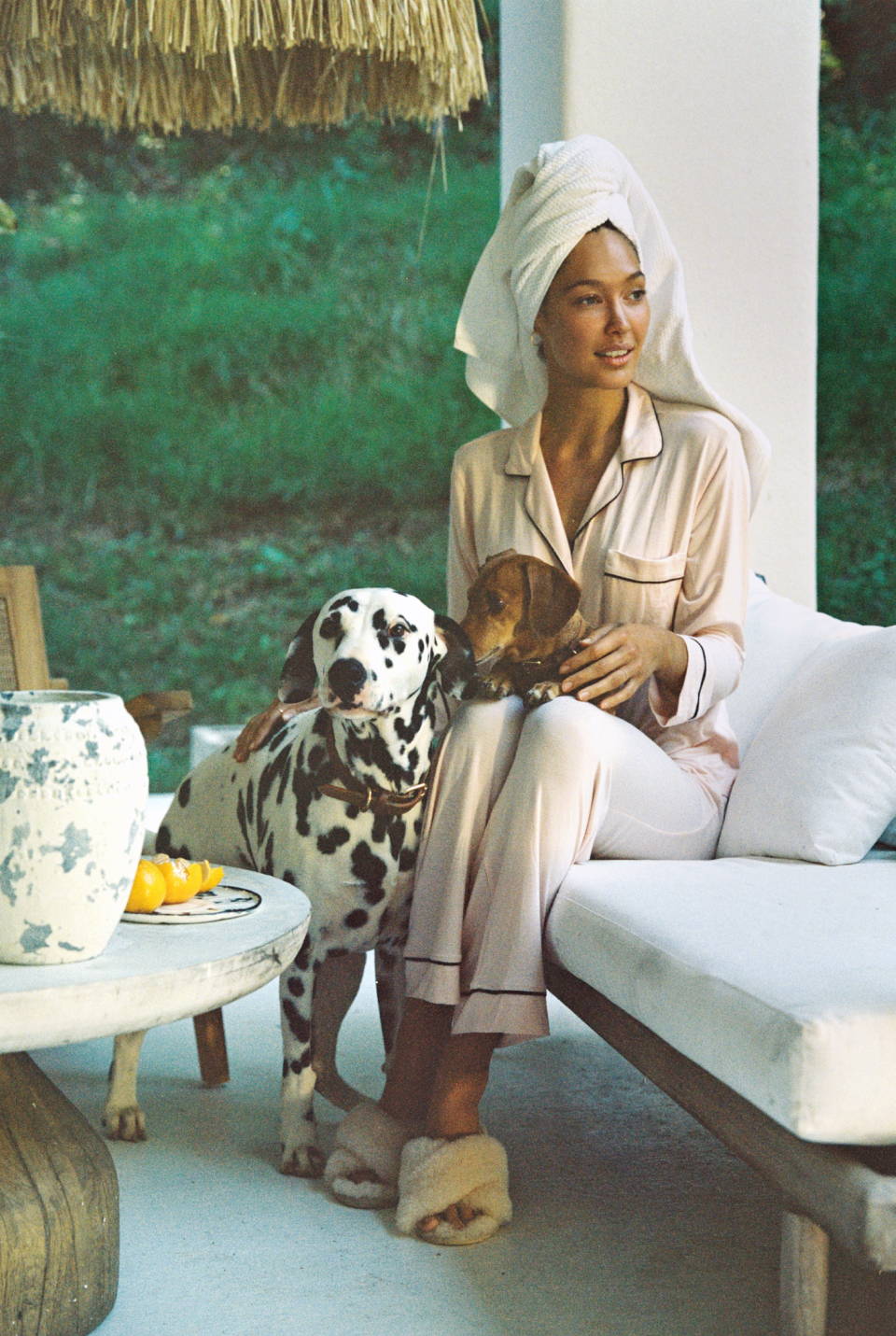 MicroModal is made from cellulose extracted from sustainably-harvested beech trees that are a renewable resource and not sourced from ancient and endangered forests. After treatment and processing, fibre from the cellulose are turned into yarn which is then woven into MicroModal fabric. This man-made fabric is soft like silk, durable, non-toxic and free of harmful chemicals.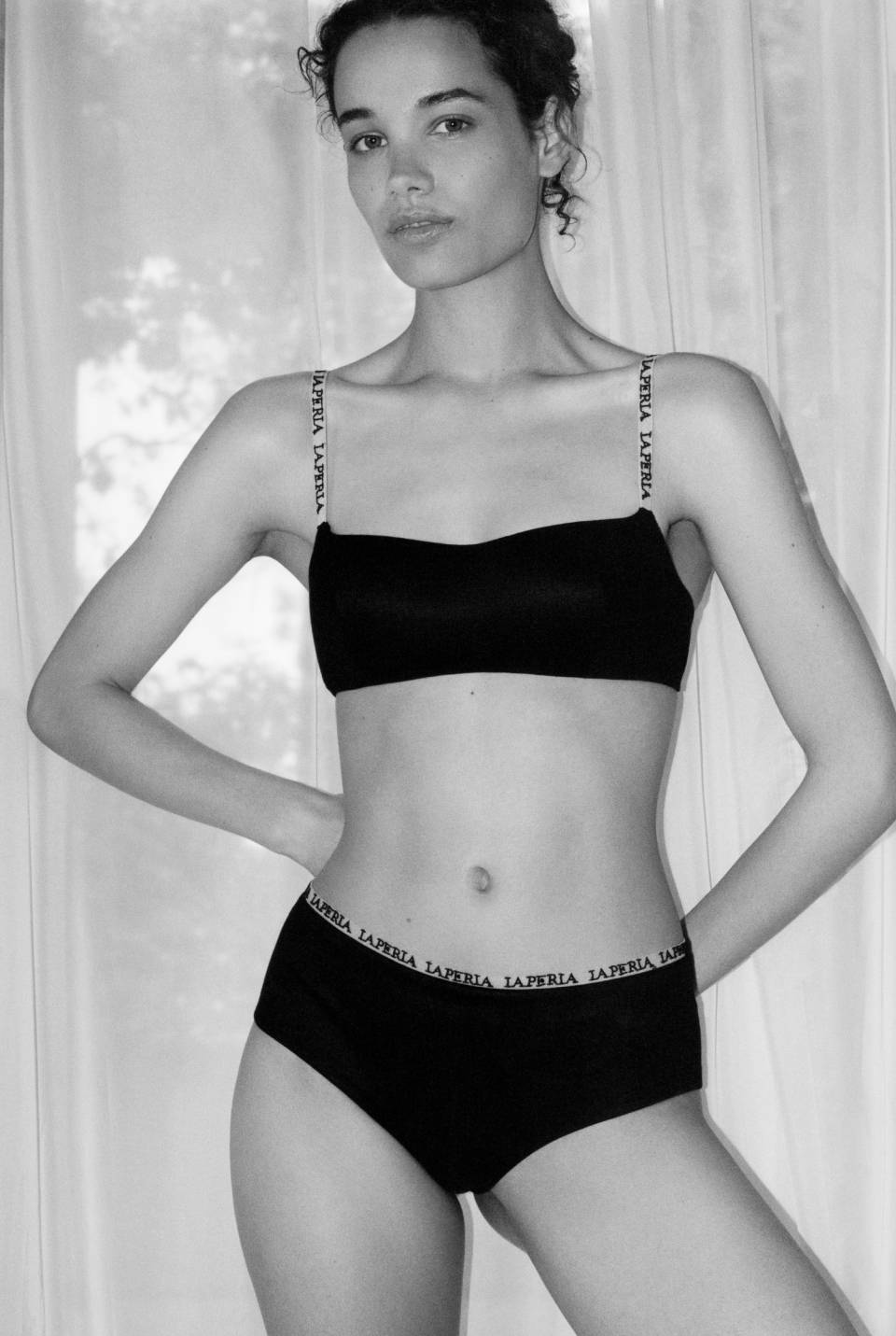 1. It's breathable and keeps you dry.
MicroModal pulls moisture away from your body and through the fabric so it can evaporate. This moisture-wicking property makes it 50% more absorbent than cotton. By regulating the absorption and release of moisture, MicroModal keeps your body dry and your skin feeling pleasantly cool throughout the day and night.
MicroModal is exceptionally light and airy because it is very finely knit. This dreamy fabric drapes beautifully on our body, feels buttery soft on our skin, and has even been compared to the finest silk.
MicroModal can be stretched in every direction without losing its shape. It also doesn't pill, fade, wrinkle or shrink, no matter how many times you wear and wash it.
MicroModal is naturally antibacterial, making it a healthy choice for sensitive skin prone to atopic dermatitis, allergies and eczema.
In addition to being made by renewable beech trees, MicroModal fibers are made in an environmentally responsible closed loop production process, which transforms wood pulp into cellulose fibers with high resource efficiency and low ecological impact. 95% of the materials produced in the process are recovered to reduce energy use and minimize waste.
For Zimmerli, a Swiss brand touted for making the World's Finest Underwear, the decadence is in the details of their MicroModal jersey collection. Their classic Long Sleeves T-shirt has a flattering neckline and beautiful drape, and their Foldover Pants is an ideal option for sporty activities thanks to the breathable nature of MicroModal. For more intimate pieces where the buttery soft feel of MicroModal will be most appreciated, Zimmerli offers figure-hugging Camisole, Tank Top and Briefs.
Addiction's mission to create a beautiful minimalist fashion brand made from plants has resulted in the most heavenly Douceur Soft loungewear pieces made from MicroModal. The clean lines, relaxed silhouettes, and earth-tone colors of Addiction's loungewear sets are all highlighted with a mesh trim for a polished finish. Pamper yourself this winter with their long sleeve shirt and pants set with matching robe for a cozy day at home.
All Stripe and Stare products are made with sustainably sourced MicroModal, and we are in love with their lusciously soft and pretty panty sets. Stripe and Stare is a highly eco-conscious brand and it shows in every aspect of their business. In addition to choosing 100% biodegradable packaging for their products, they also actively participate in planting mangrove trees in Madagascar. From exclusively using MicroModal to planting trees for our future, Stripe and Stare are doing their utmost in reducing their carbon footprint, restoring wildlife habitats and creating employment for local families.
---
Our team at SHEER can give you the best bra-fitting service in a fun, supportive, and non-judgmental surrounding.
We can help you build your bra wardrobe so that you can be sure each bra you have is bringing out the best in you.
---