Lingerie Accessories for Summer Fashion
Summer is here and it's getting HOT HOT HOT! Dig out your beach wear from the back of your closet, and get ready to bask in the warm glow of the summer sun. Before you get too excited about working on that perfect tan, do you have the appropriate lingerie to match all your summer fashion styles?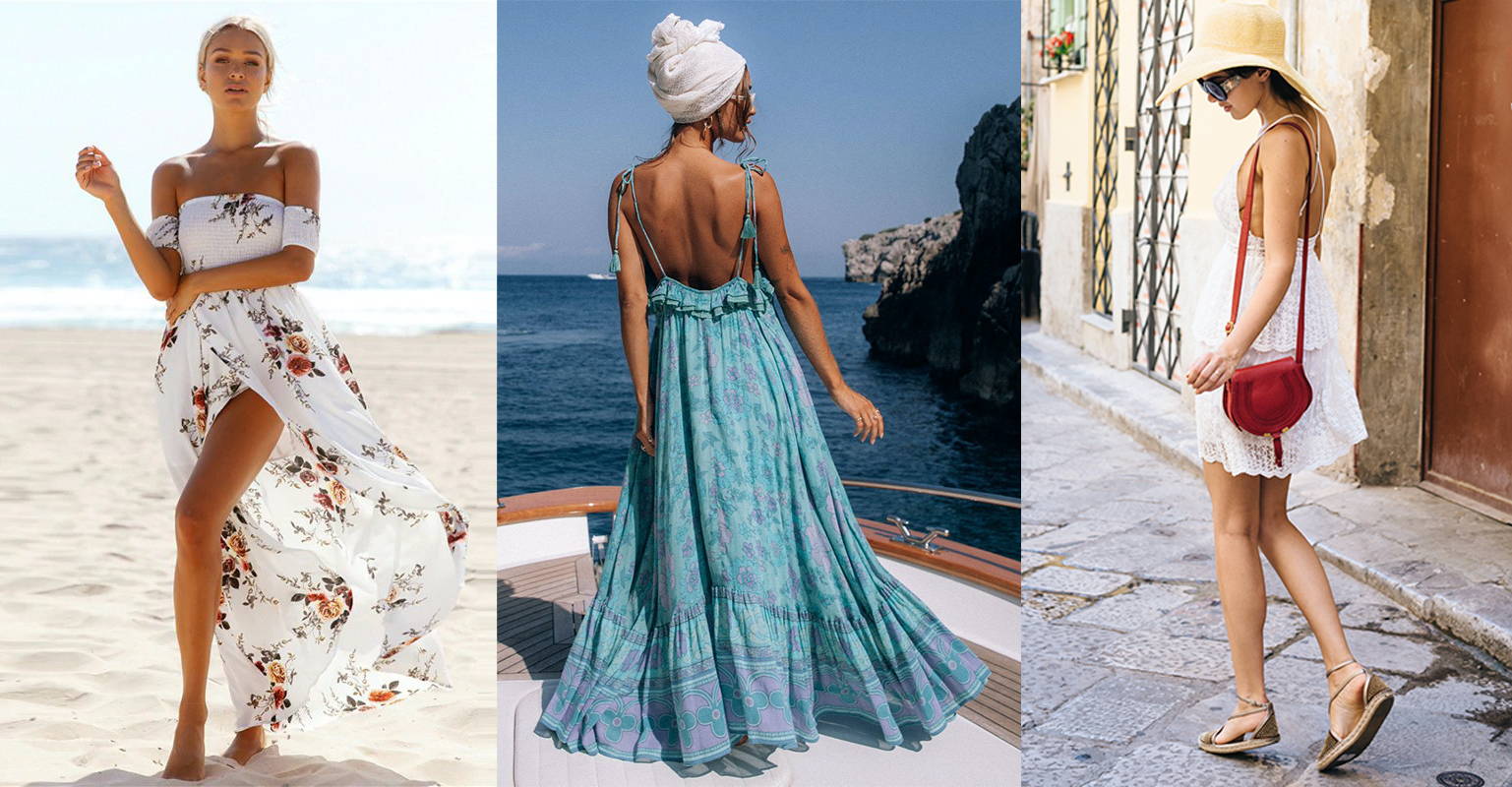 PHOTOS FROM JAYNE AND LINDSAY, WOODYBUNCH, JUST THE DESIGN
There usually aren't that many faux-pas when it comes to personal lingerie choices as long as everything fits well -- but there are 2 notable exceptions. First exception is VPL, or visible panty line (which is a big no-no and will be thoroughly discussed in an upcoming article). The second faux-pas is VBS, or visible bra straps, which unfortunately becomes especially obvious during the summer months.
Scored a gorgeous off-the-shoulder maxi dress on sale and can't wait to show of your well-toned arms? But wait -- what about those pesky bra straps? A strapless bra would work well in this situation, but if you wanted to be even more comfortable and breezy under that dress, we suggest using pasties instead! Nipple pasties are stick-on patches that cover your nipple and areola with adhesive material. They come in a variety of colors, shapes, sizes and materials so you can always find the right one to match your skin tone and outfit fabrics.
What about that sexy ivory backless dress that would be perfect for the next white party? Don't have the guts to wear it with only a nipple pasty and wishing for more support? Well, a strapless bra wouldn't work in this situation, so we have a fabulous alternative to suggest! A NuBra is a backless, strapless, adhesive bra that even allows you to control the level of cleavage you want! Available in a wide variety of shapes, styles and patterns, NuBra provides all-day comfort and flexibility to wear any outfit.
While we're on the topic of easy, breezy summer fashion, you may be dreading to put on your padded bras with the temperature rising daily. Another alternative we suggest is to wear an underwire non-padded bra to feel more freedom with the added security of nipple pasties to prevent any "peek-a-boos!"
Since both NuBra and nipple pasties work with the adhesive backing, it's important to maintain the stickiness to extend their lifespan. Before putting them on, clean and dry your skin. Then follow directions on the package (or from Sheer lingerie experts) to adhere it to your skin. After each use, clean them with mild soap and water, then air dry before putting them back into the original packaging. Just like a regular bra, the better you take care of it, the longer it'll last!
COMPLETE YOUR STYLISH SUMMER WARDROBE
---
Our team at SHEER can give you the best bra-fitting service in a fun, supportive, and non-judgmental surrounding.
We can help you build your bra wardrobe so that you can be sure each bra you have is bringing out the best in you.
---