Let's talk Pasties – Introducing B-Six
The female nipple has long been the focus of intrigue and censure. Laws have been written specifically to dictate whether the female nipple can be displayed in public. Burlesque performers in the 1920s Parisian dance halls took advantage of this fascination with female nipples, and instead sought to highlight them with tasseled and gem-decorated nipple pasties as they twirled and sparkled onstage.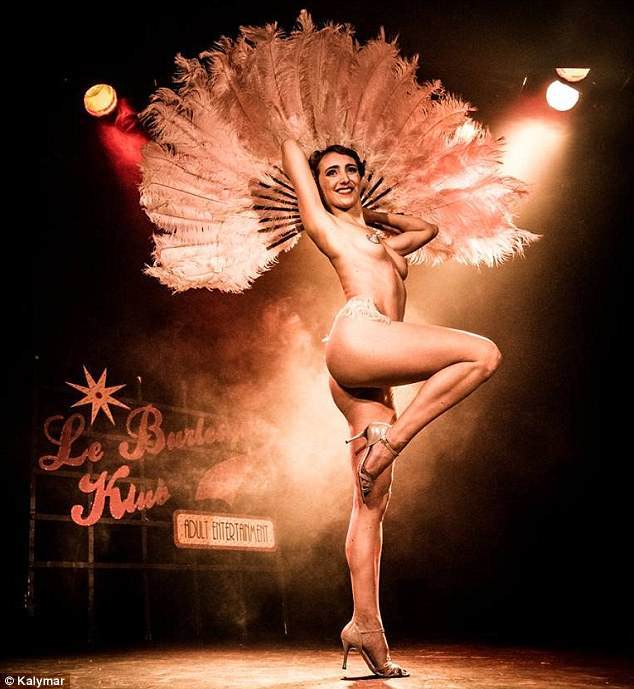 COURTESY OF DAILY MAIL ONLINE
Fast forward to present-day, and nipple pasties have now become a staple in every women's wardrobe. Flesh-colored ones are worn under airy tops, backless dresses and bodysuits. Adventurous women make ornate ones a statement accessory, purposely putting them on display. Popularized (and normalized) by celebrities walking the red carpet, and endorsed by the artistic expression and positive body movement trending in pop culture, nipple pasties encourage women to love themselves and their bodies. 
With a refreshing and modern take on nipple pasties is the Los Angeles-based brand Bristol 6, or B-Six, with their innovative, expressive, and classy range of pasties. Created in response to fashion mishaps and style limitations, B-Six offers functional and trendy solutions for any dressing challenge.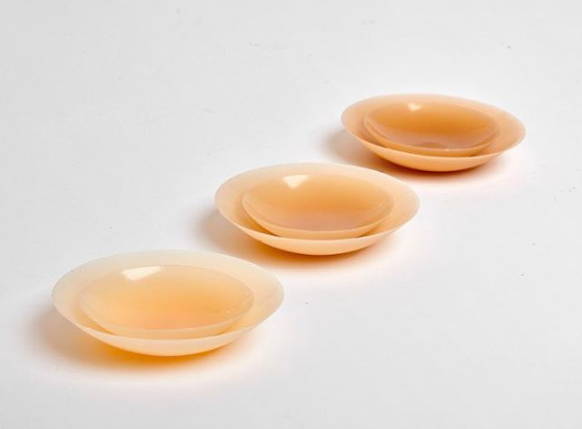 B-Six's most functional nipple cover is their round-shaped reusable Nippies Skin. Made of ultra-thin Invisifeel silicone, this hypoallergenic pasty has a unique skin-like texture that blends seamlessly with your skin for a flawless fit.
To customize it to yourself, Nippies Skin are available in 3 semi-transparent skin tones and in 2 sizes (Size 1 for A-C cups and Size 2 for D+ cups). Depending on your needs, choose the adhesive version when you don't want to wear a bra, or the non-adhesive version when you need just a little more coverage under bralettes or work-out tops.
Nippies Skin Non-Adhesive Nipple Cover
The specially formulated adhesive is sweat proof, waterproof and can be worn 6-8 hours without fail. To reuse, simply wash the adhesive with gentle soap and air dry to rejuvenate the adhesive. And as if they haven't thought of everything already – the Nippies Skin also come with a Paparazzi-proof matte finish that ensures your pasties will never reflect light nor show through any clothing.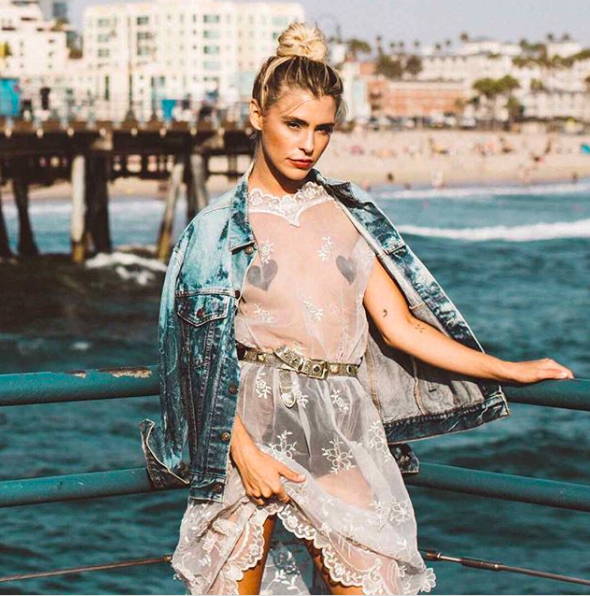 For adventurous ladies, B-Six has an exciting range for you that is perfect for styling outfits! Meant to be seen, these pasties are available in a variety of prints and colors, Nippies Style are made with exclusive Soft-Stretchä adhesive technology for a wrinkle-free coverage.
Nippies Re-Style Rosey Heart
The medical grade adhesive is hypoallergenic, breathable and waterproof for a secure 6-8 hours wear. Choose from a disposable version for one-time use or reusable version that is washable for repeat uses.
Nippies Style Gold Snake Star
Experience the freedom with B-Six's nipple covers! Dance (or swim) the night away with the fashionable Nippies Style, made to enhance your outfit and highlight your breasts. With confidence-building Nippies Skin, go ahead and buy that backless dress! Seize the day and rock that outfit, secure in the knowledge that your "bits" are safely protected, thanks to B-Six.
---
Our team at SHEER can give you the best bra-fitting service in a fun, supportive, and non-judgmental surrounding.
We can help you build your bra wardrobe so that you can be sure each bra you have is bringing out the best in you.
---