History of Lingerie as Outerwear
Underwear to Outerwear: A Fashion Revolution
JENNIFER CHENG
APRIL 5, 2020 2:00 PM
In modern society, wearing lingerie as outerwear is simply a matter of fashion choice. Historically, however, social modesty required women to keep their underwear strictly hidden. Fortunately for us, that didn't keep many trailblazing women from publicly wearing their lingerie and paving a path towards fashion freedom for the rest of us. Let's take a look at the style revolution of how underwear became outerwear.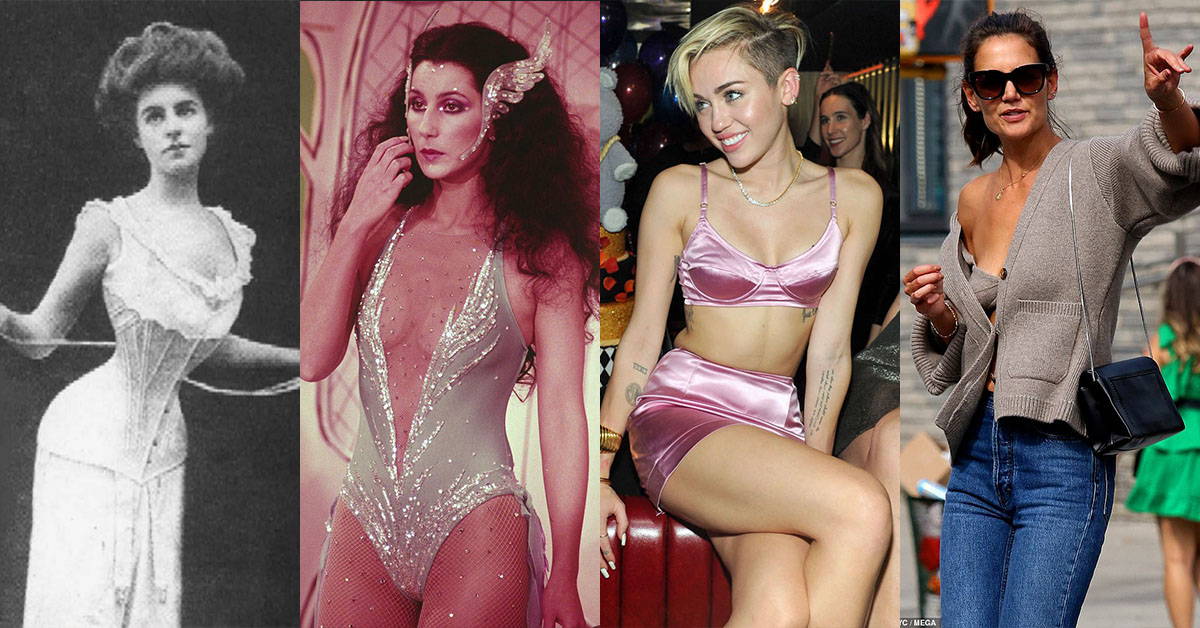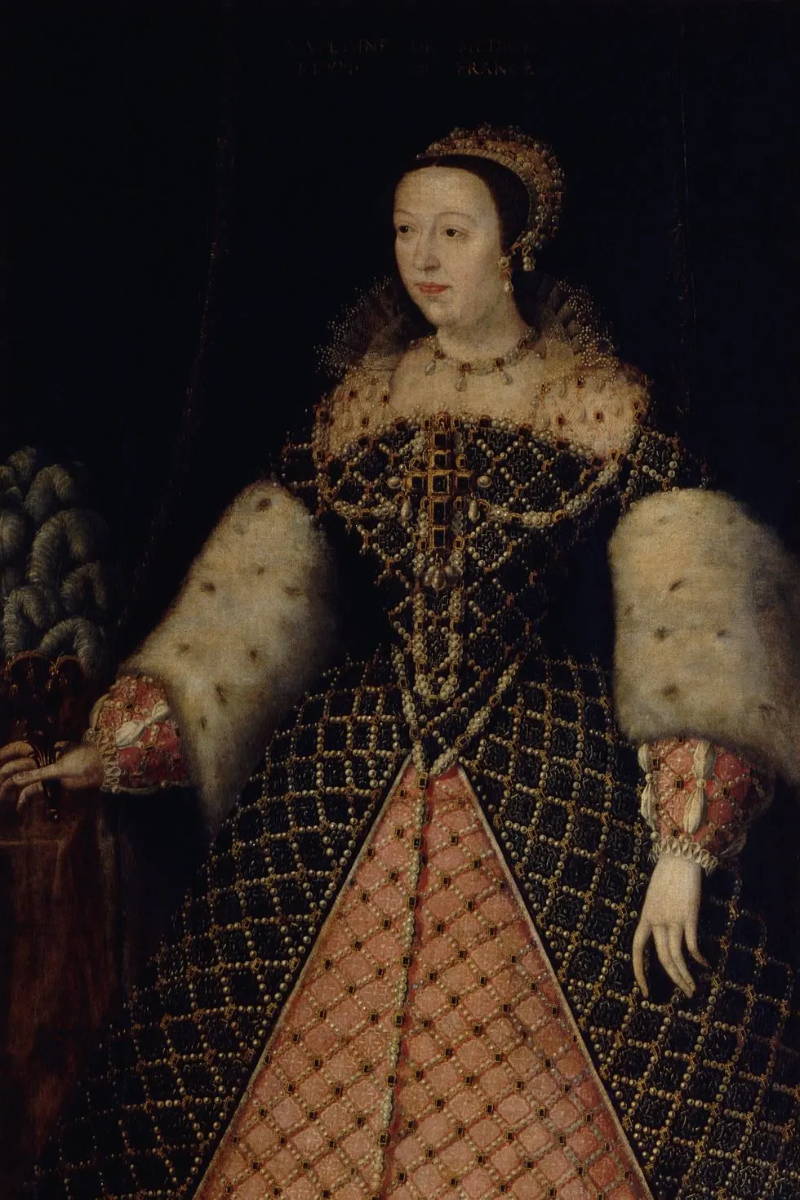 The invention of the corset in Italy drew attention to the female figure by accentuating a small waistline and bountiful breasts overflowing over the top of the corset. Catherine de Medici introduced it to the French court, and the corset soon became a commonly worn undergarment among European women.
Marie Antoinette was painted in a portrait wearing a white chemise gown paired with a feathery bonnet. At the time, women wore chemise dresses next to their skin and underneath their undergarments and other clothes. To our modern-day eyes, her ruffled white dress looks perfectly natural and youthful. However, the French royal family was heavily criticized, and Marie Antoinette was ridiculed for exposing herself to the public eye in this portrait.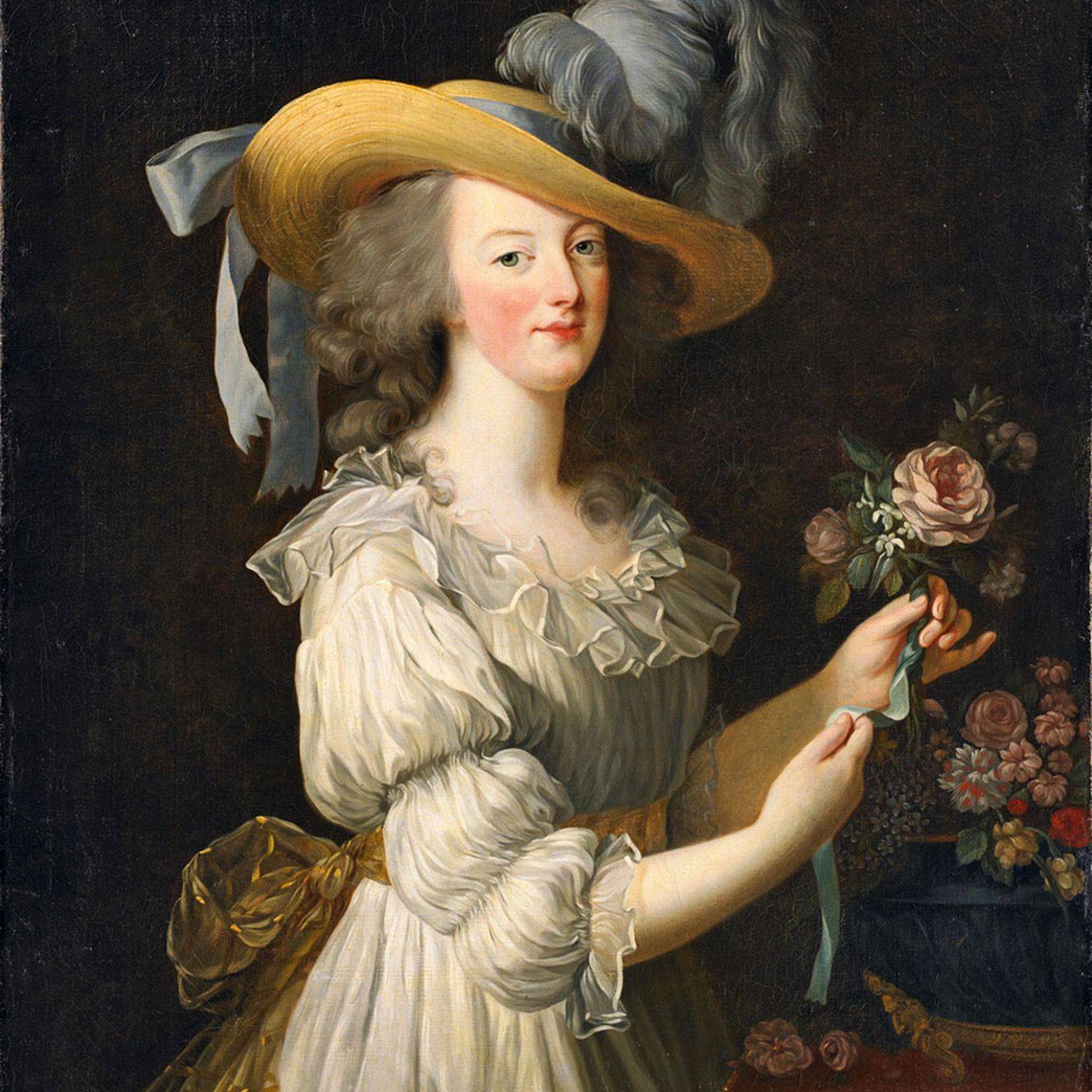 In the midst of the 60s sexual revolution, the hippy culture embraced stringy bikini-like tops.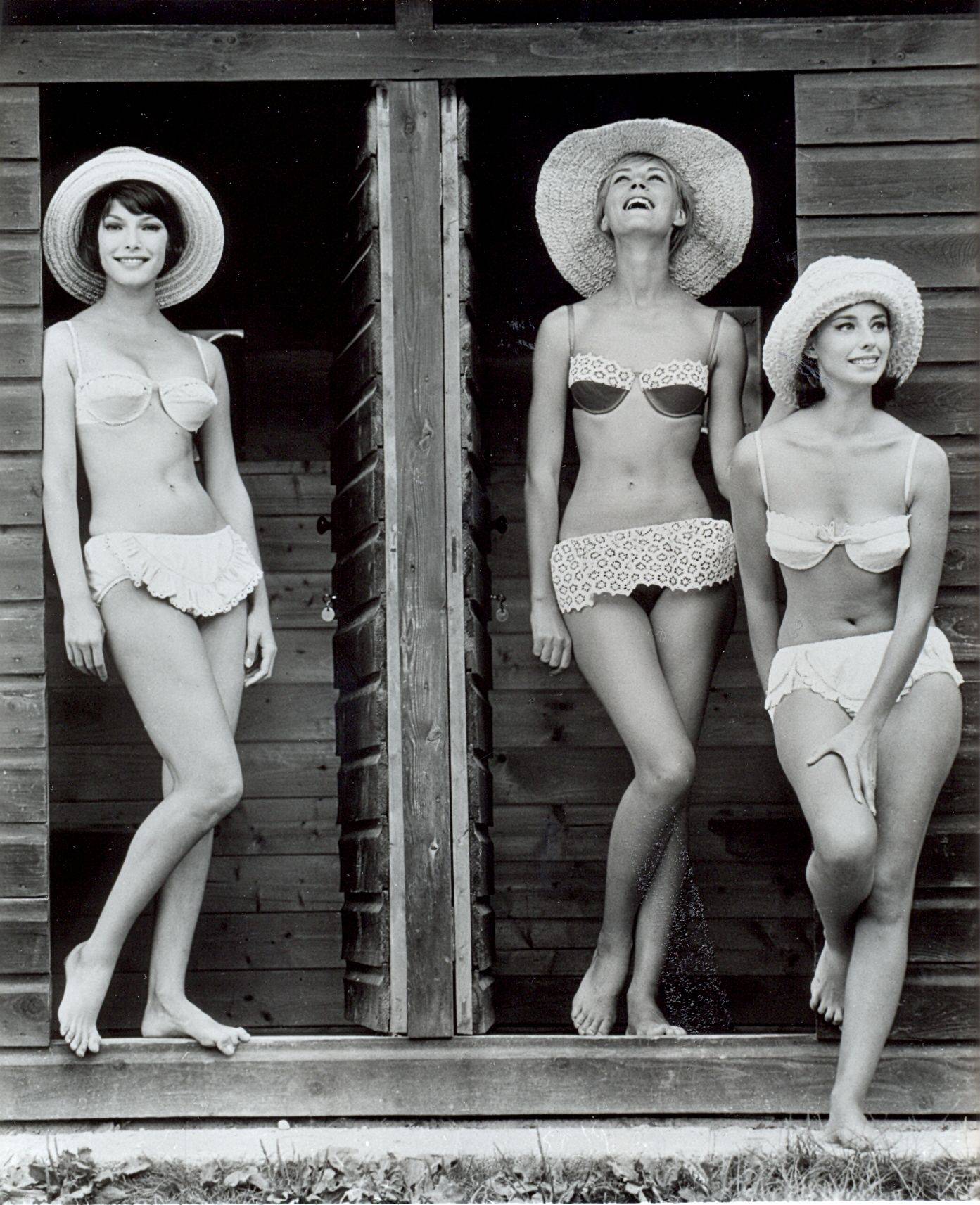 The rise of punk rock saw a sudden interest in strappy bondage-inspired lingerie with its cage bra and leather harness-style pieces. At the same time, designer Mary Quant featured miniskirts and hotpants in her collections, urging young people to dress to please themselves and to experiment with fashion.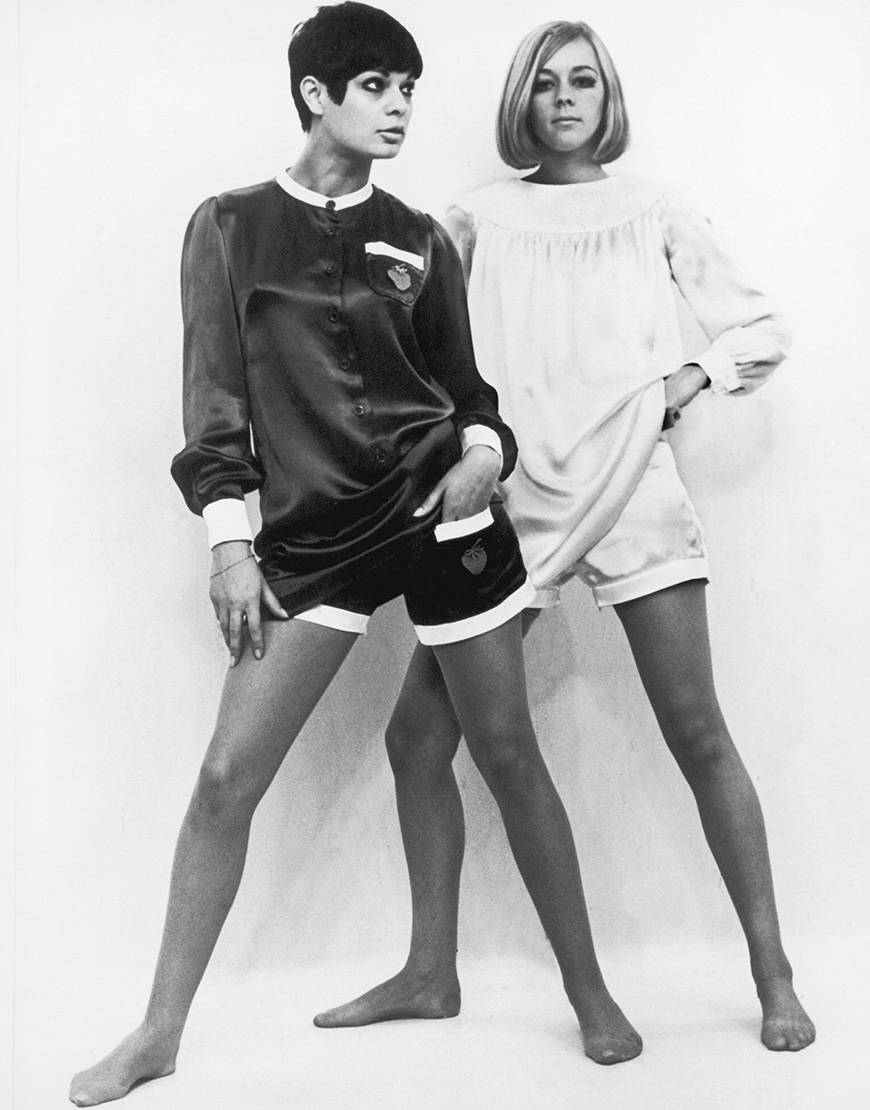 Cher's performance costumes left little to the imagination. Many of them featured body suits using transparent fabrics, and bikini styles decorated with fringes, beads and sequins.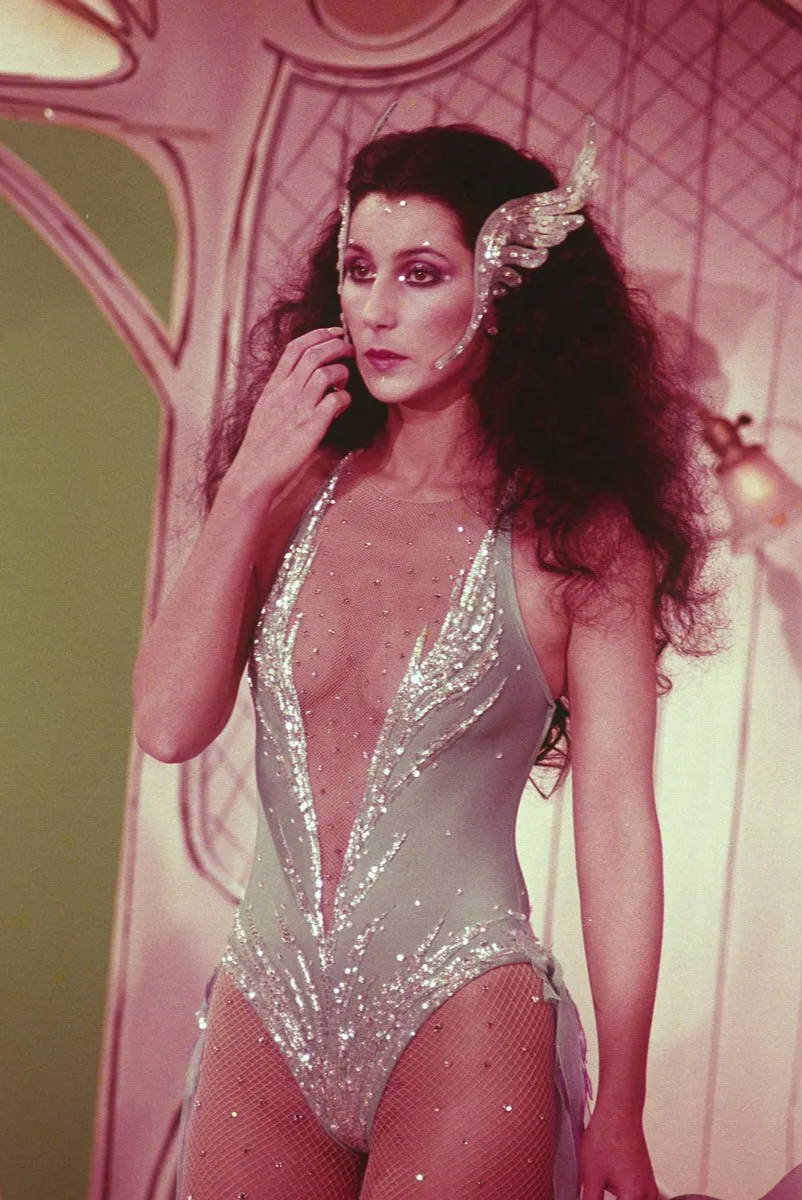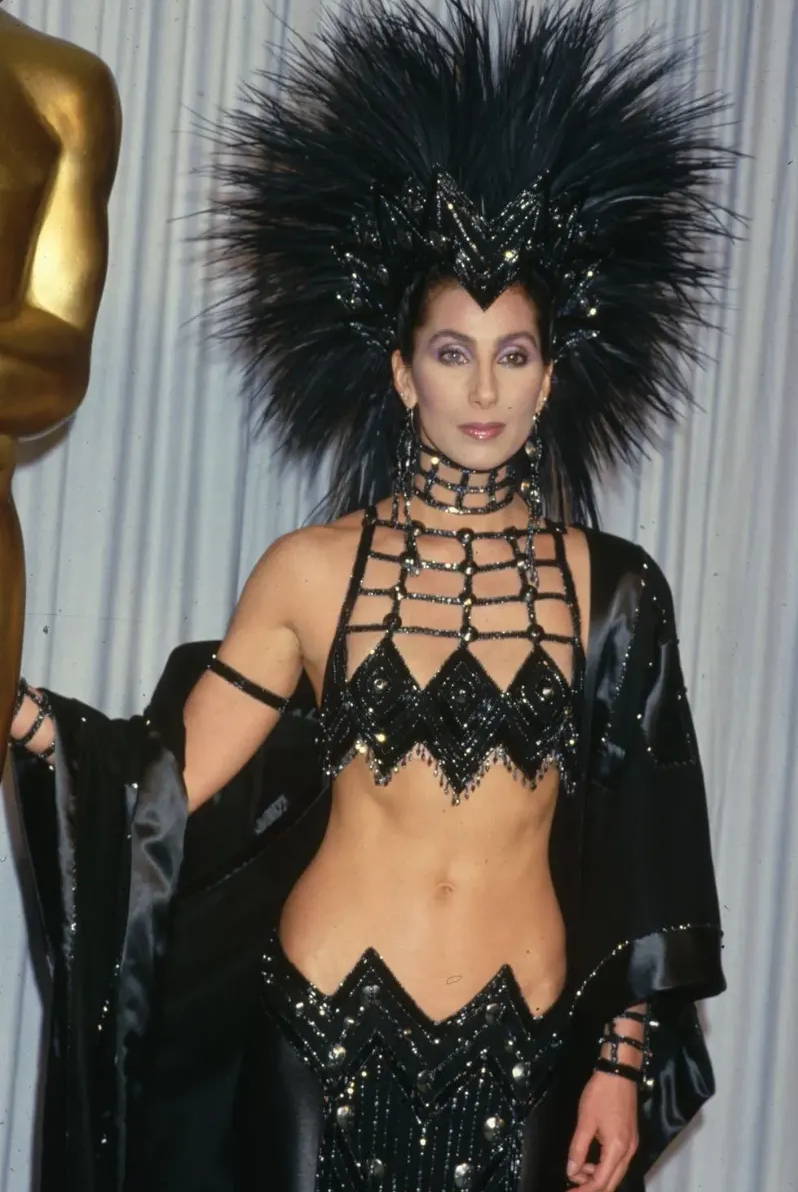 * Madonna was one of the first singers to perform on stage in cone bras, corsets and bustiers. In her Blond Ambition Tour, she famously performed wearing the iconic pink satin cone breasted corset designed by French designer Jean-Paul Gaultier. Her shows were just as much about the risqué getups as they were about the performance.
* Crop tops and bikinis often worn by The Spice Girls and TLC helped make underwear as outerwear more fashionable.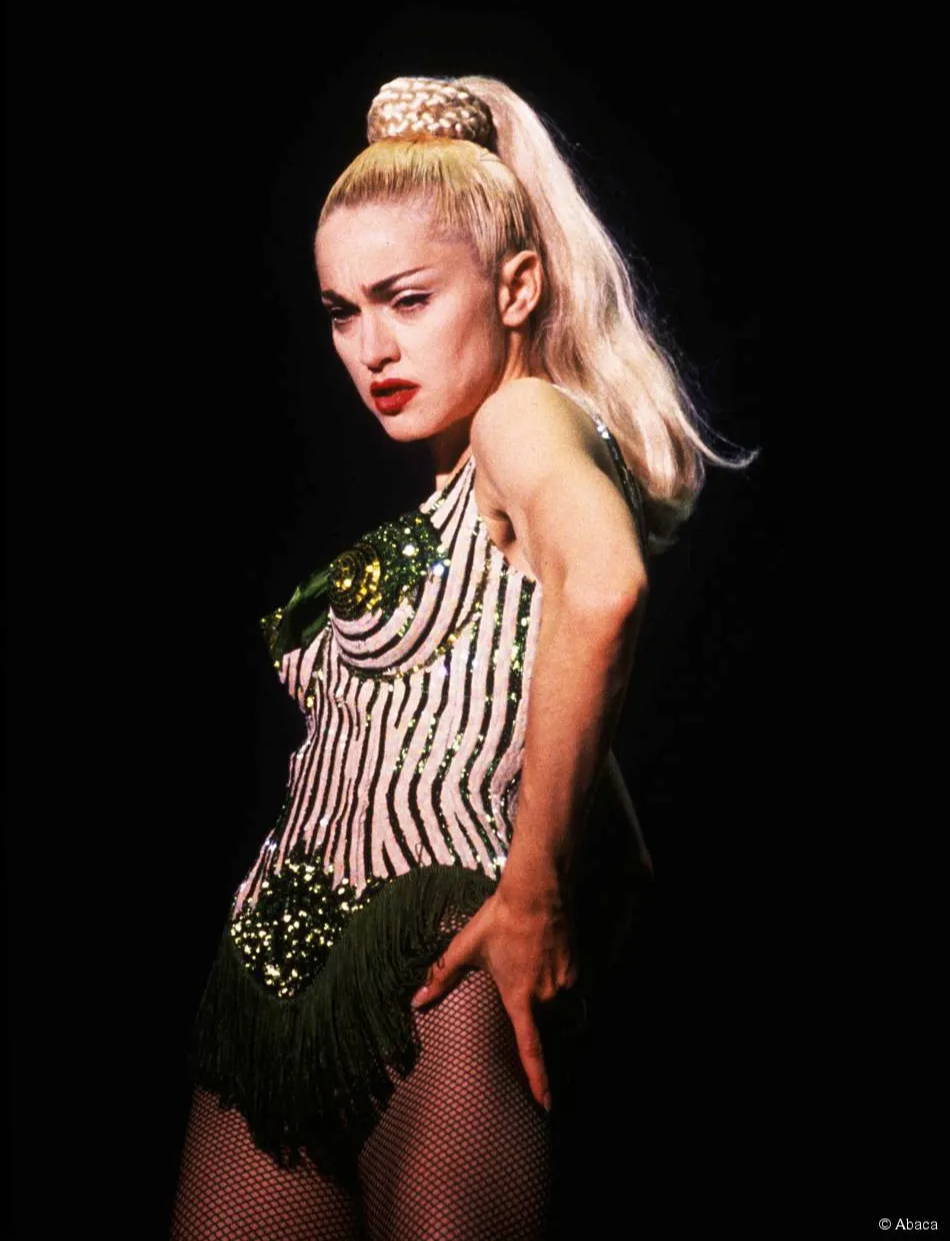 * Sarah Jessica Parker as Carrie Bradshaw in Sex and the City frequently exposed her bra straps and bralettes while highlighting her New York fashion sense.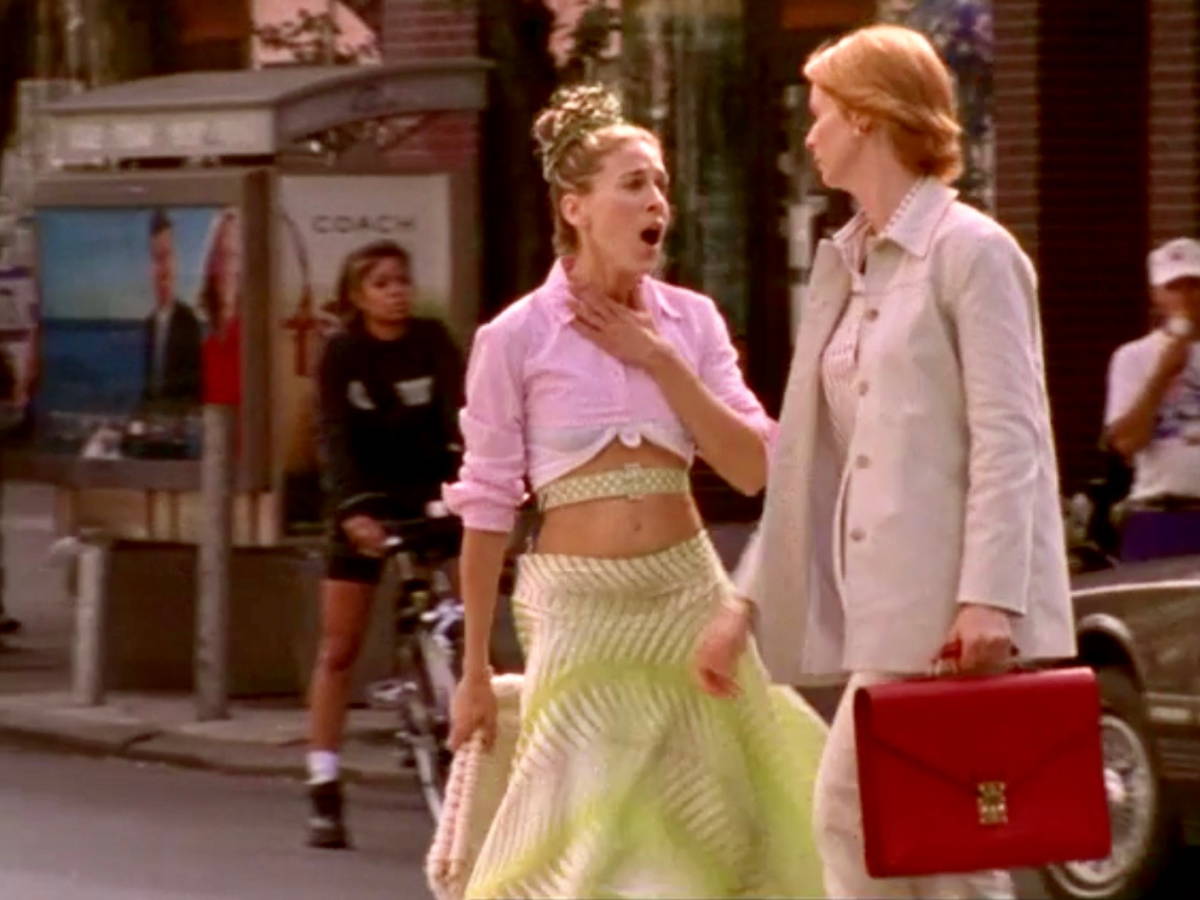 Athleisure trend of wearing workout clothes outside of the gym helped usher in a new acceptance of sporty bras as everyday tops.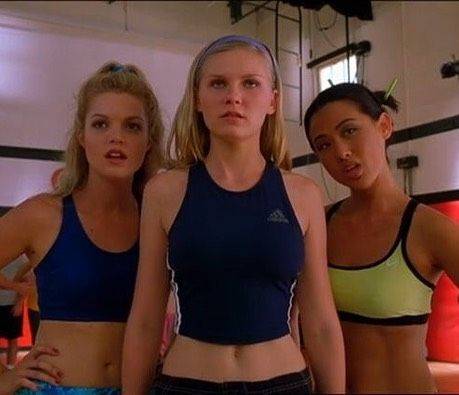 Today, fashion designers are highlighting lingerie as outerwear in many of their collections. Inspiration from many fashion icons has helped fuel the trend that we now see in the news and high street fashions. Even the corset, which was once a historical symbol of female oppression, has now become a symbol of sexual empowerment in fashion. (*example: designs from Vivienne Westwood) Let's see how our fashion icons have incorporated this trend into their street fashion.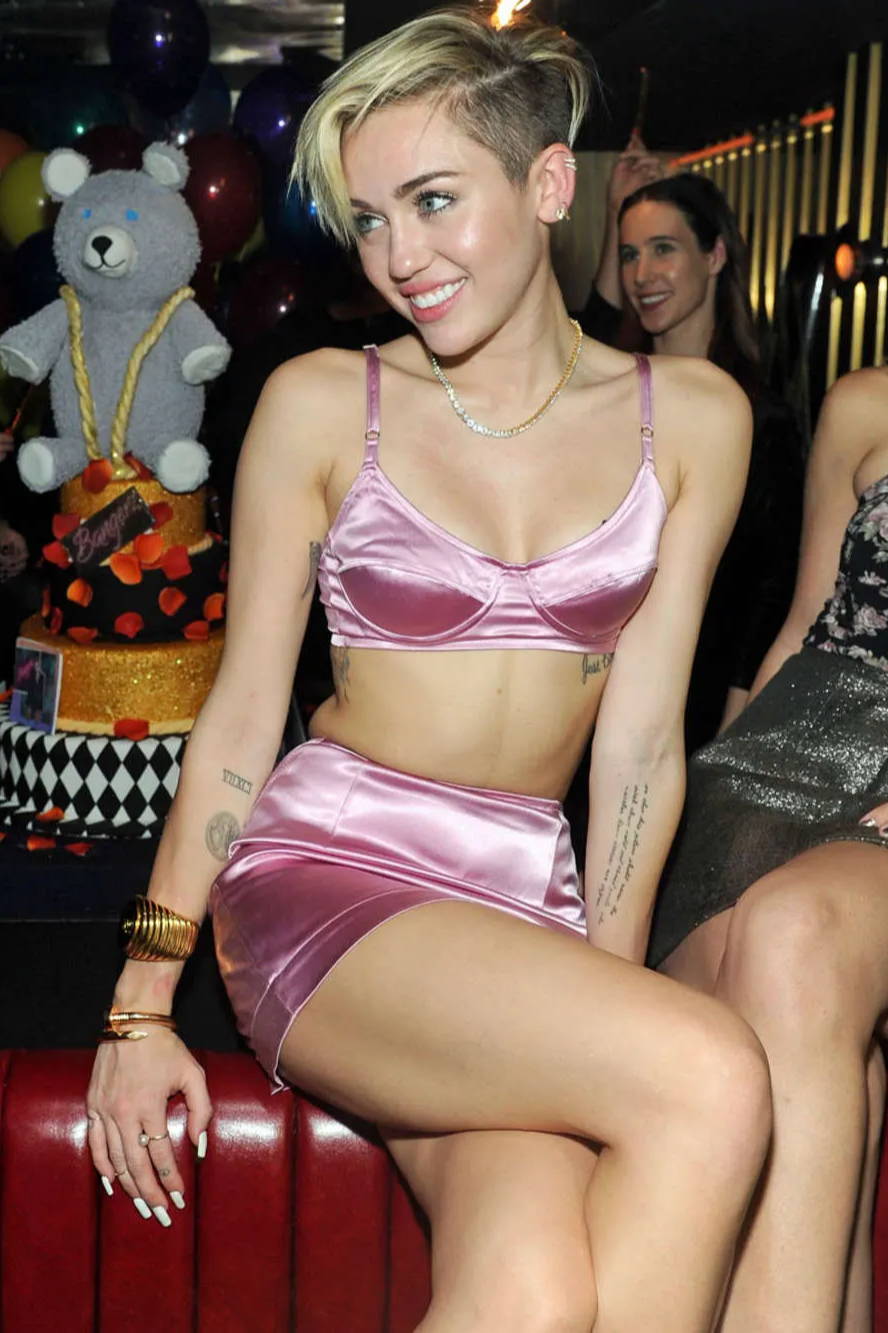 2013
Miley Cyrus proudly celebrated her new album "Bangerz" at the official release party wearing a shiny pink bra and skirt set.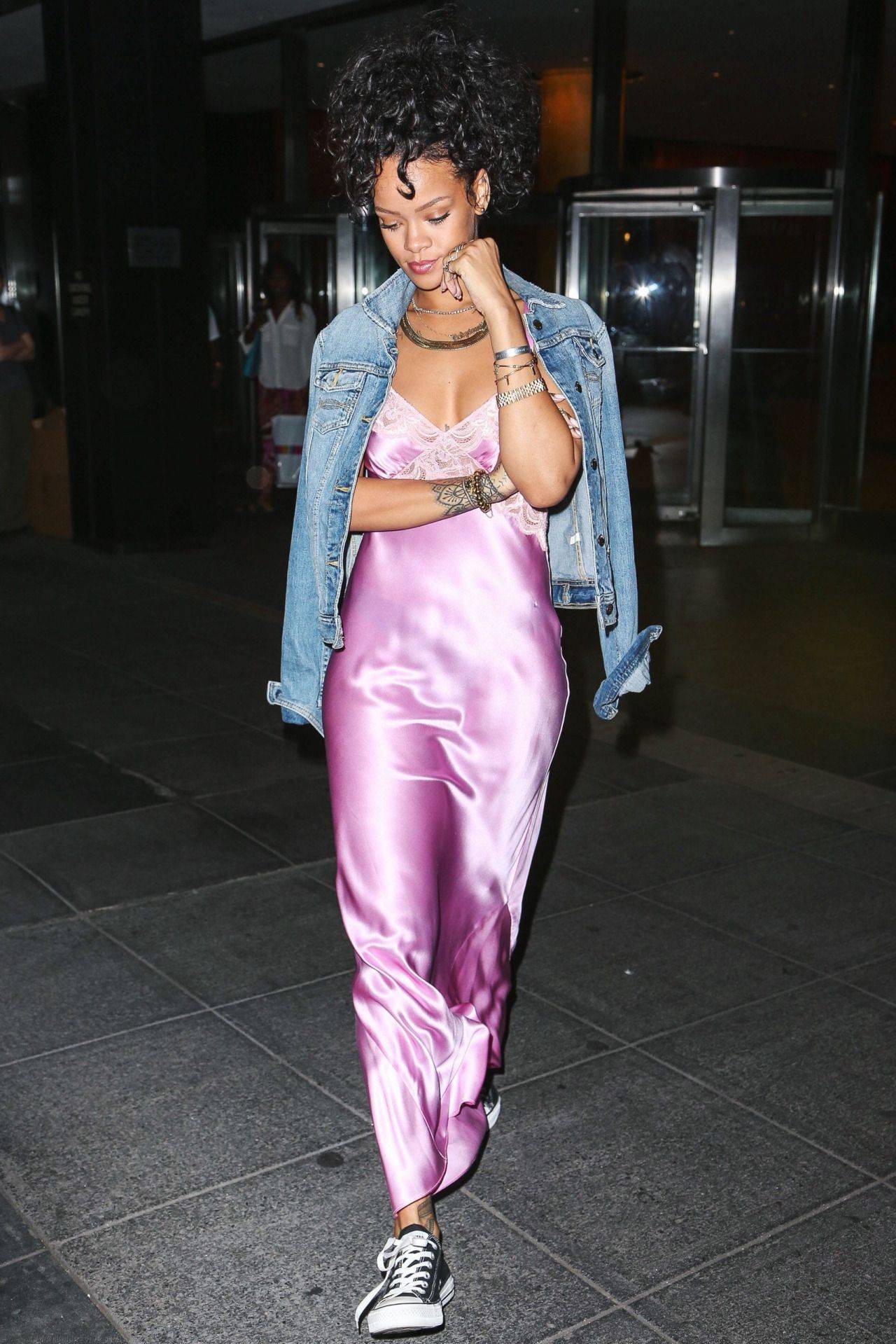 2014
Rihanna stepped out in a pink silk camisole with denim jacket and comfy sneakers. Sales of camisoles and nightgowns went through the roof.
Zendaya and Kristen Stewart wearing their bras with oversized blazers and trousers, highlighting the use of bras as a new piece in their power suits.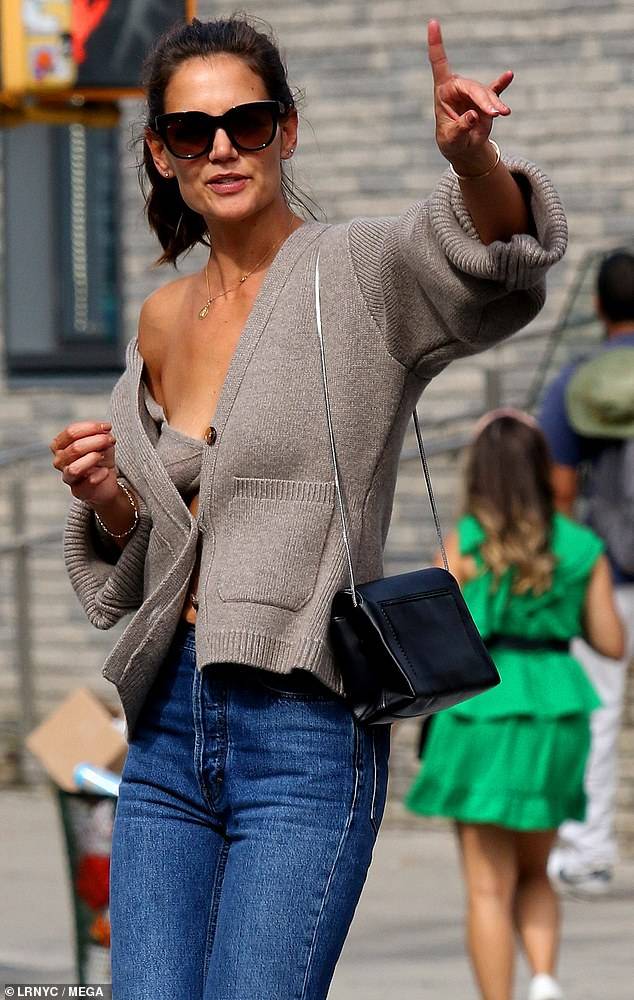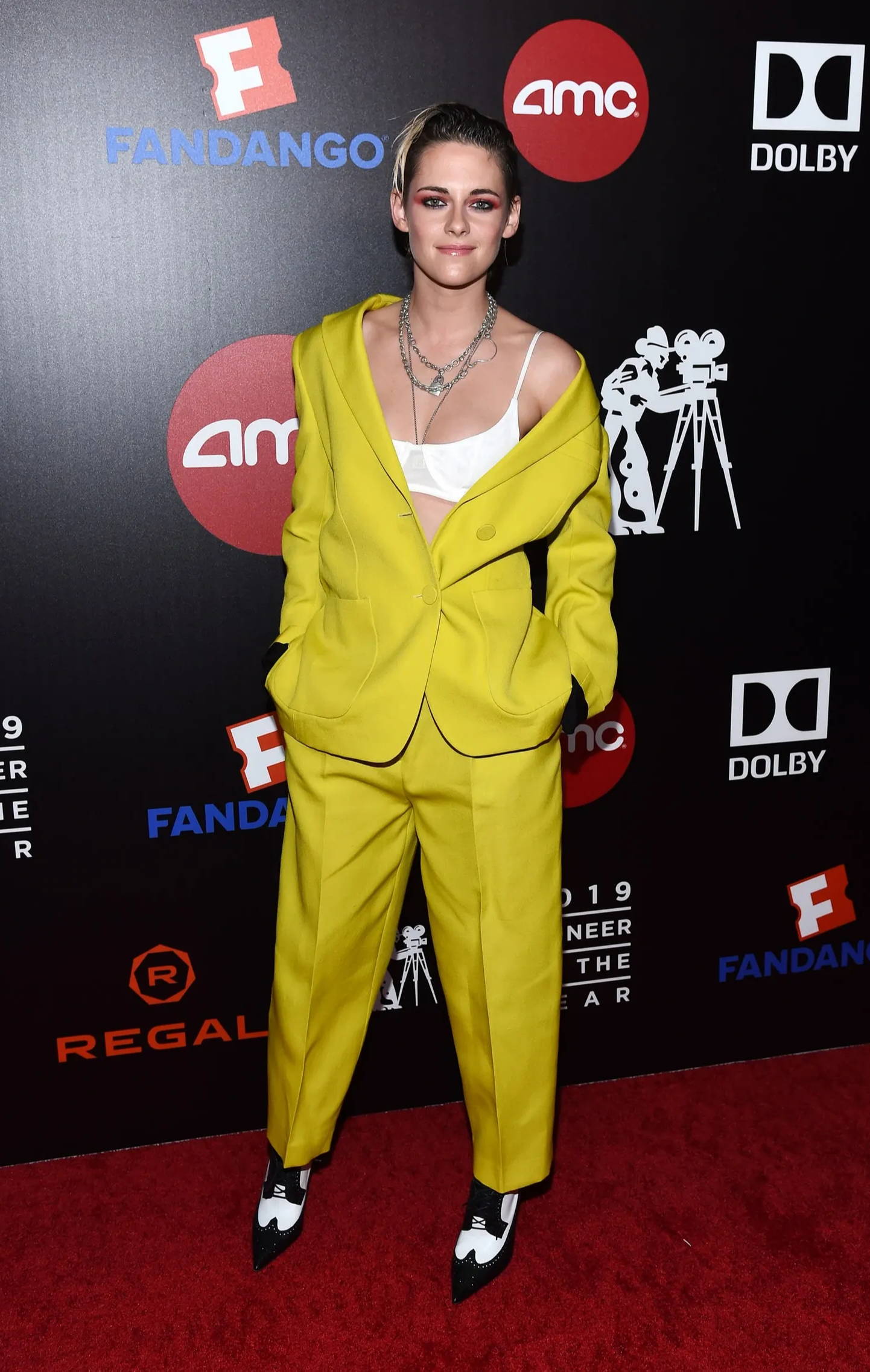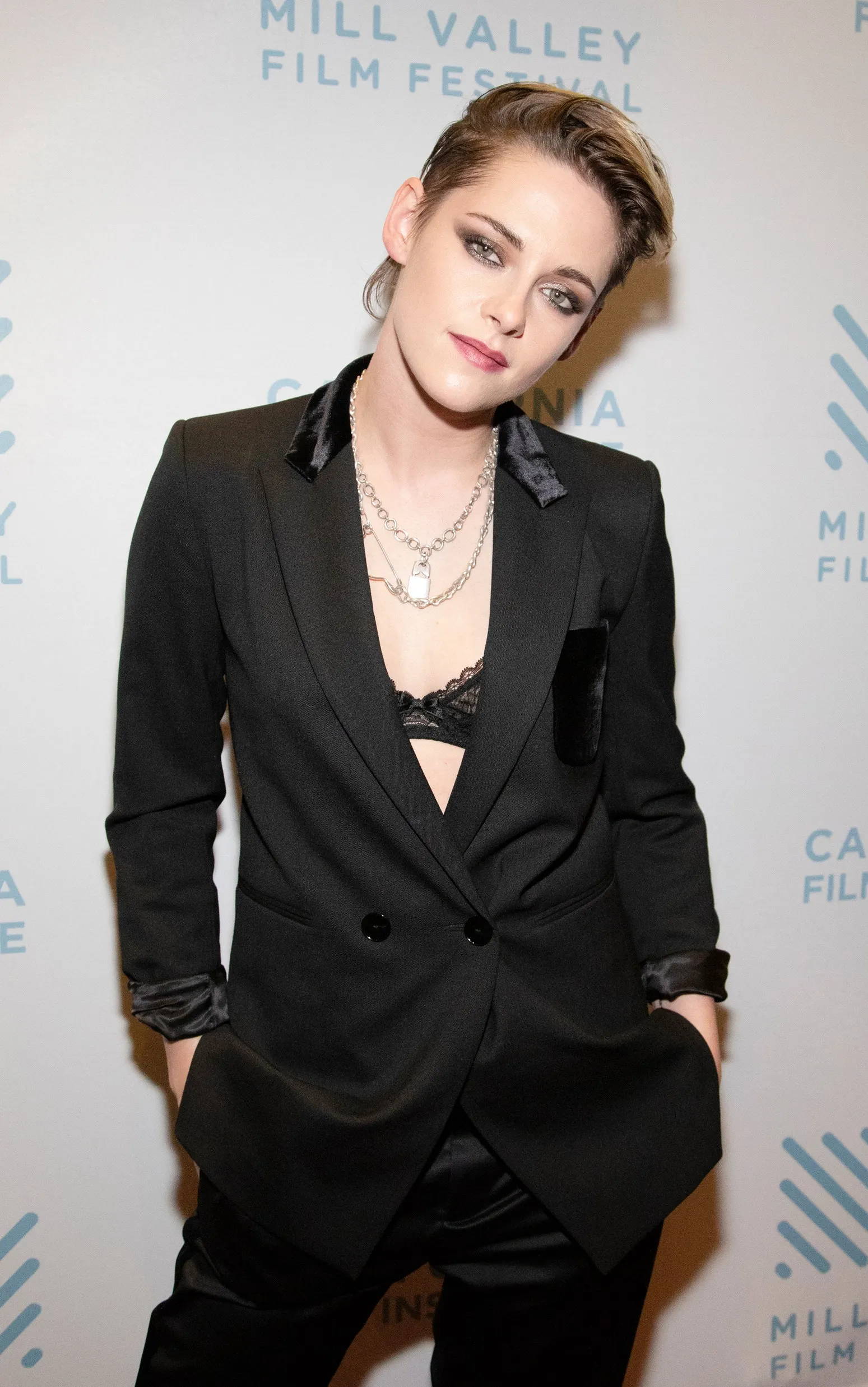 As the concept of wearing lingerie as outerwear slowly gained acceptance through the centuries, designers and fashion icons are comfortable with using clothing as a tool to break down barriers and to challenge perception. Now it is much more acceptable to experiment with using all types of lingerie, from intricate corsets to basic bras, to show the power of your body. Be inspired by the French term, "dessous-dessus,' of wearing your underwear as outerwear, and be in control of what you expose or don't expose.
---
---