KATY CHOW
MARCH 10, 2020 2:00 PM
Mylene Mackay is one of the founders of Barre 2 Barre. She began her journey in building up a fitness studio eight years ago with Karen Lim and Jessica Felicia, her other two co-founders.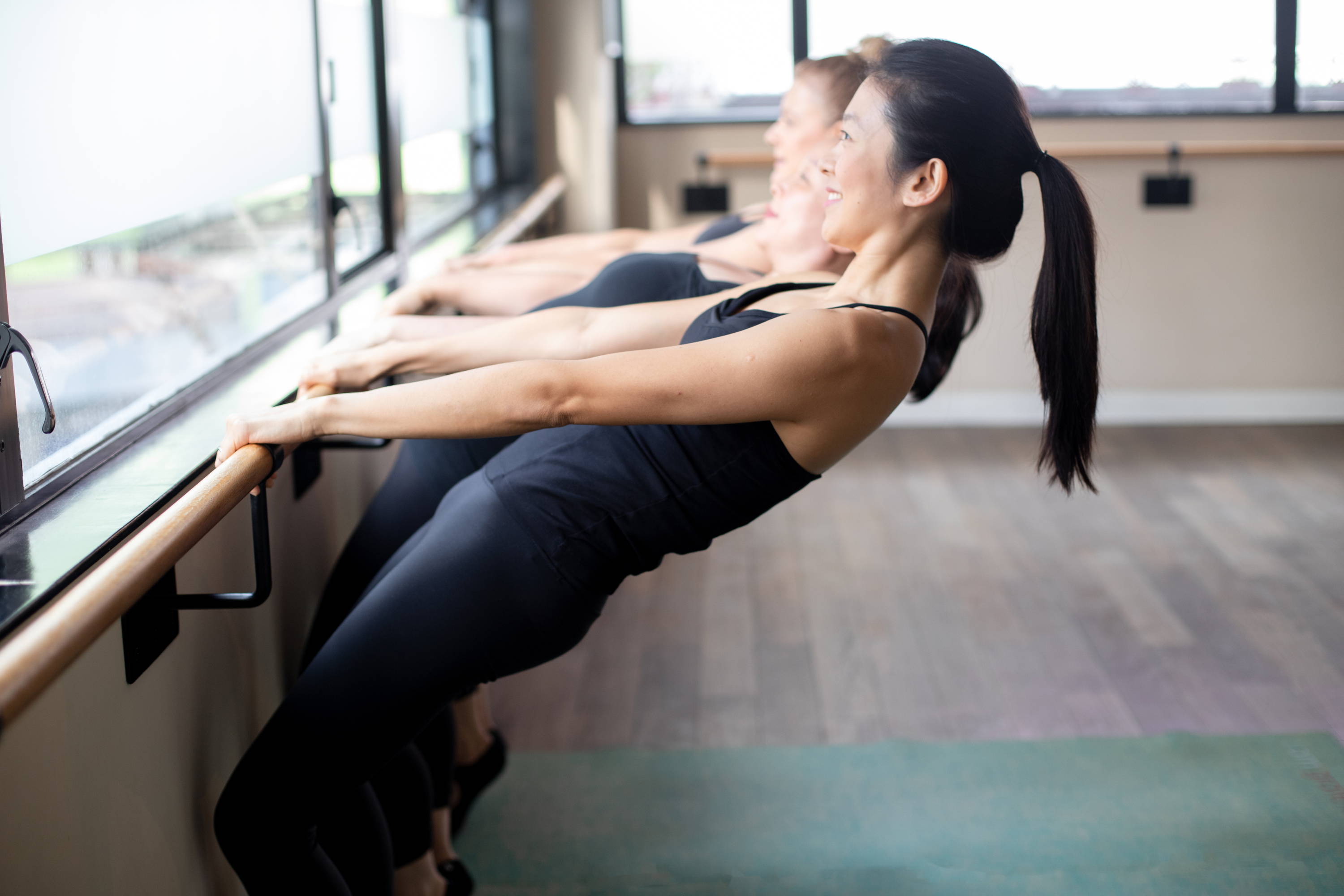 PHOTO COURTESY OF BARRE 2 BARRE
In a nutshell, what is Barre 2 Barre & how did you guys get started?
Barre 2 Barre is Hong Kong's first boutique barre studio, dedicated to personal transformation through fitness and community. We offer group & private classes, teacher training and retreats, all focused on the benefits of a barre-inspired life.
Karen and I started as friends while teaching Pilates at a local kung fu studio in 2010. We clicked over a mutual love of mindful movement and barre, which wasn't popular in Hong Kong at the time. We hatched a business plan and opened our Central studio in 2012. Jessica was one of our first clients in Hong Kong. Four years later, when Jess moved to Singapore to get married and complete her MBA, we grew into a "trio" when we opened Barre 2 Barre Singapore together in 2016.
Since 2014, under Barre 2 Barre Academy, we are the regional base for BarreAmped teacher training in Asia and we have graduated 150+ trainees. Many of them have gone on to either teach at, or open their own studios in Hong Kong, Shenzhen, Singapore, Manila, Taipei, Kuala Lumpur, Jakarta, Chicago, London and beyond.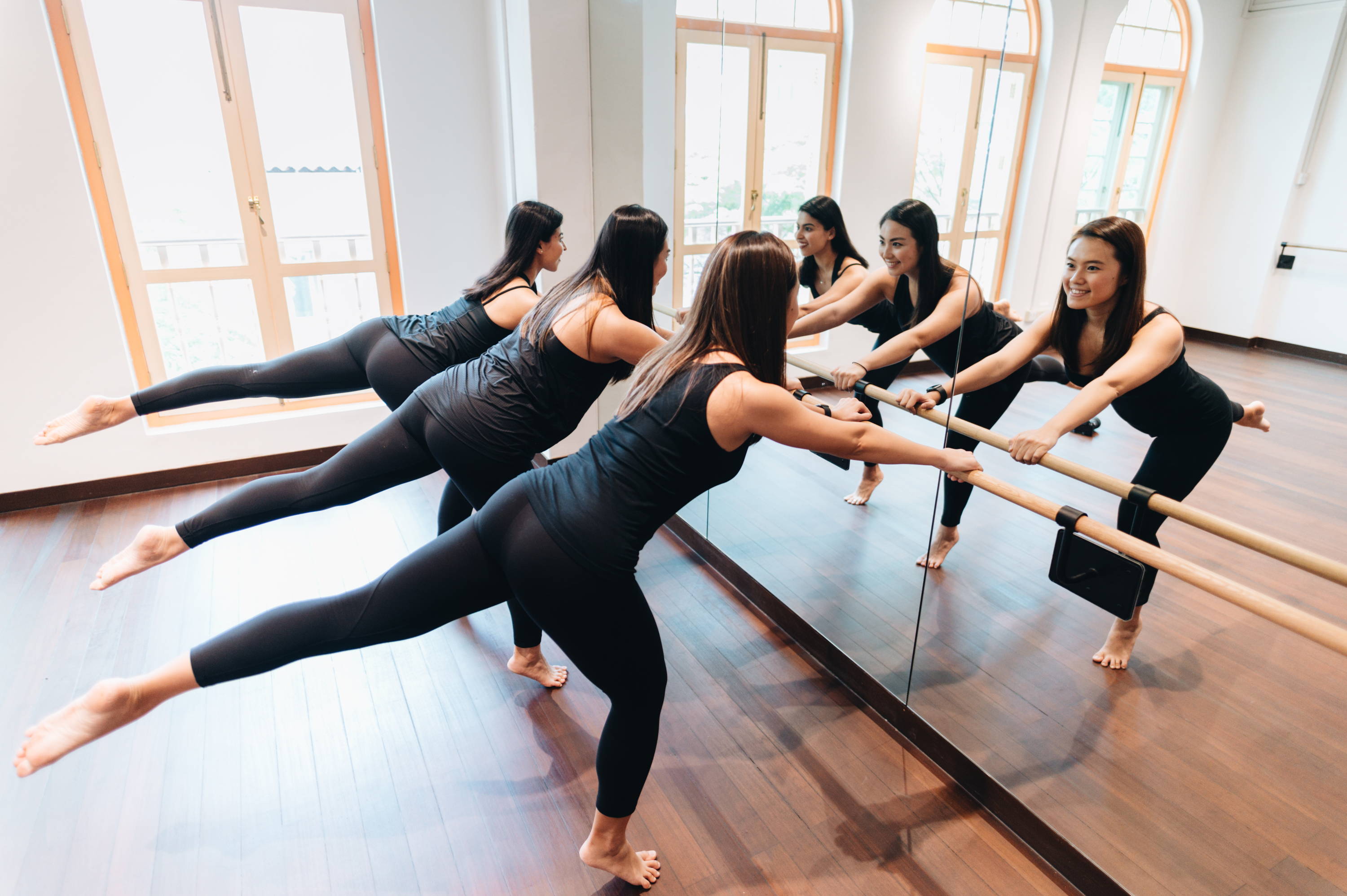 PHOTO COURTESY OF BARRE 2 BARRE
As a company with multiple female founders, could you tell us a little bit about your dynamics and how you have all navigated your friendship and professional working relationships over these past few years?
Karen, Jess and I feel lucky to have a solid partnership built on mutual trust and respect. We are like family, and call each other "barre wives" because running a small business together is just like being in a marriage. Our husbands often joke about being "barre widowers".
We each bring different strengths to the table. Karen used to work for one of the big four firms, so she leads the business side. I specialize in sales, marketing and customer service, having worked at some of the best luxury hotels in the world. Jess worked for a big financial research firm and she is strong on both the business and operations side.
We've been through a lot together, personally and professionally. Good times and tough times over 10 years of friendship and hard work. It's respect and trust that keeps us tight. In the beginning, before we registered the business, the three of us sat down and hashed out a detailed shareholders agreement with worst-case scenarios - a tough exercise where we learned a lot about each other and gave our relationship a strong foundation.
We live in three different cities (Hong Kong, Singapore, Amsterdam) so most of our meetings happen on Skype - we've found a rhythm that works for us.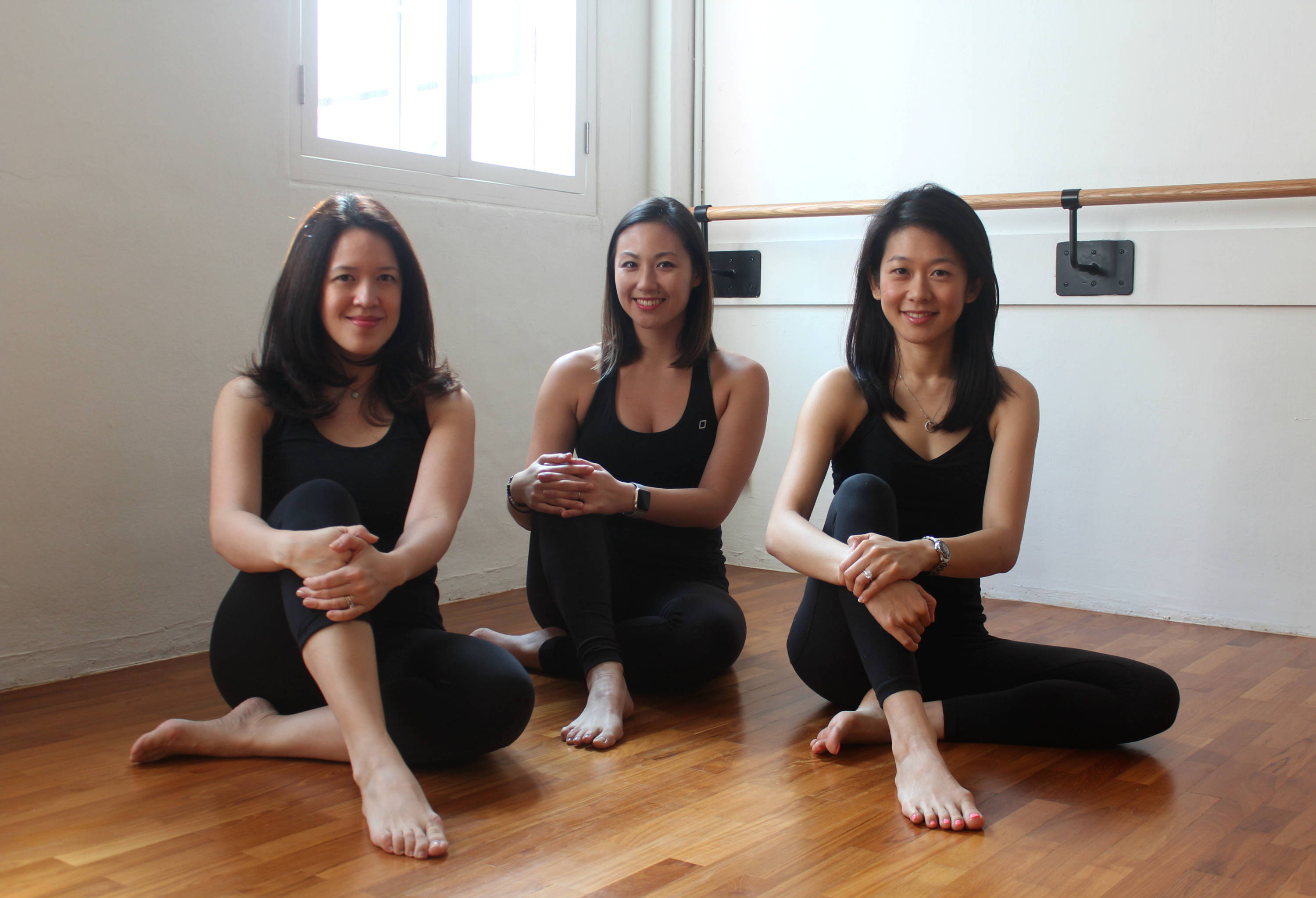 MYLENE MACKAY, JESSICA FELICIA, KAREN LIM
PHOTO COURTESY OF BARRE 2 BARRE
The theme for this year's International Women's Day is #EachforEqual. It proposes that we are all part of a larger ecosystem where our individual actions can drive collective change. How does that resonate with you?

We agree and strongly believe in doing our part, no matter how small, to support other women. Be it with a kind word during class, or partnering on campaigns to strengthen and grow each other's businesses.
We would not be here today if we didn't have our strong community of clients and team Barre 2 Barre members who drive us forward. Thanks to them, we learn and we are able to improve our services and continue to grow the business.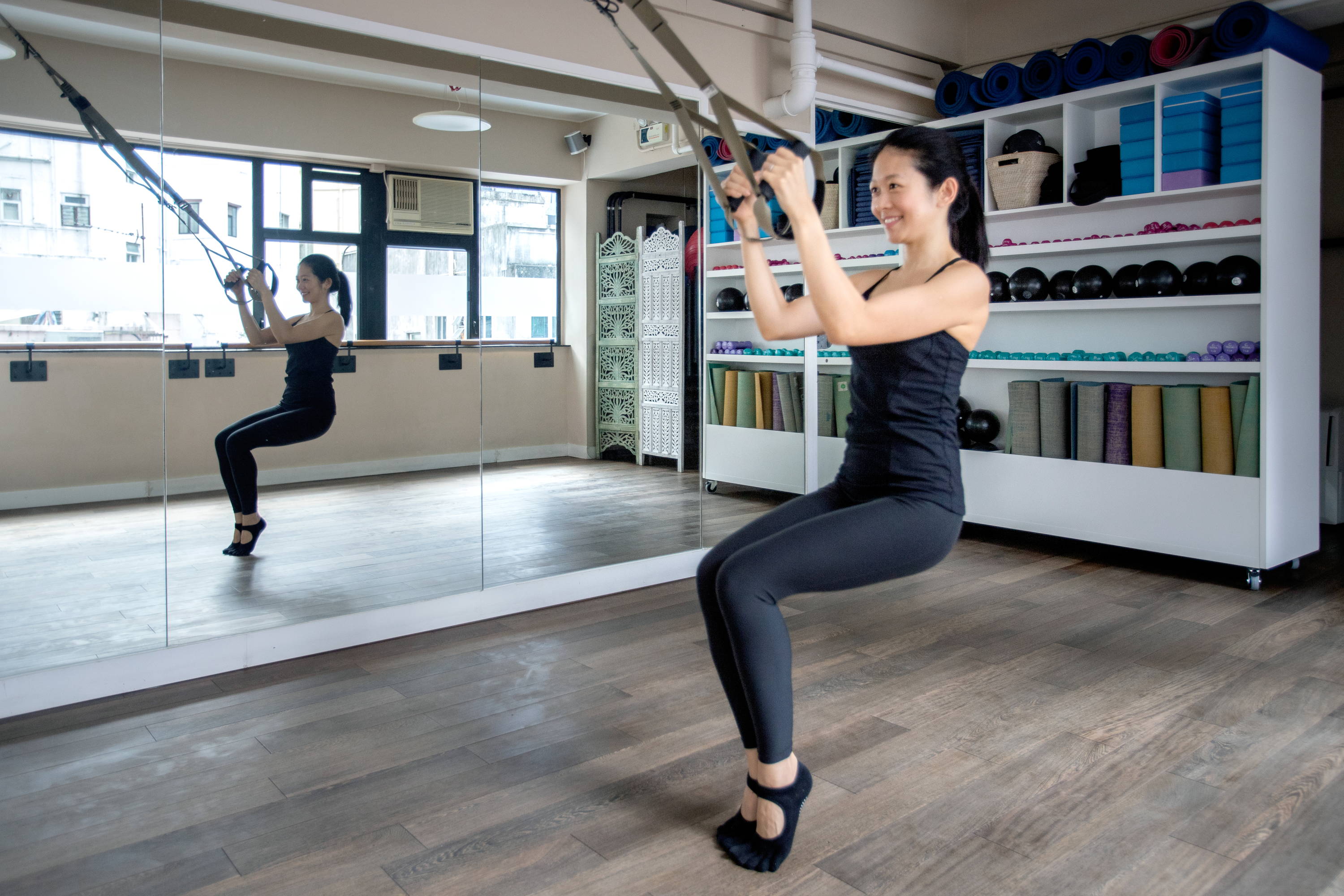 PHOTO COURTESY OF BARRE 2 BARRE
If you could go back in time and have a lunch date with any historical female, who would it be and why?

As fitness entrepreneurs who built our business on barre, it would have to be the godmother of barre - Lotte Berk. She inspired so many women to be healthy and fit, and those women went on to open barre studios in the UK, and the US. Today, barre is taught and practised all over the world. It is a fitness method and movement in it's own special and thriving category. We are so thankful for what she started and we would love to know her story.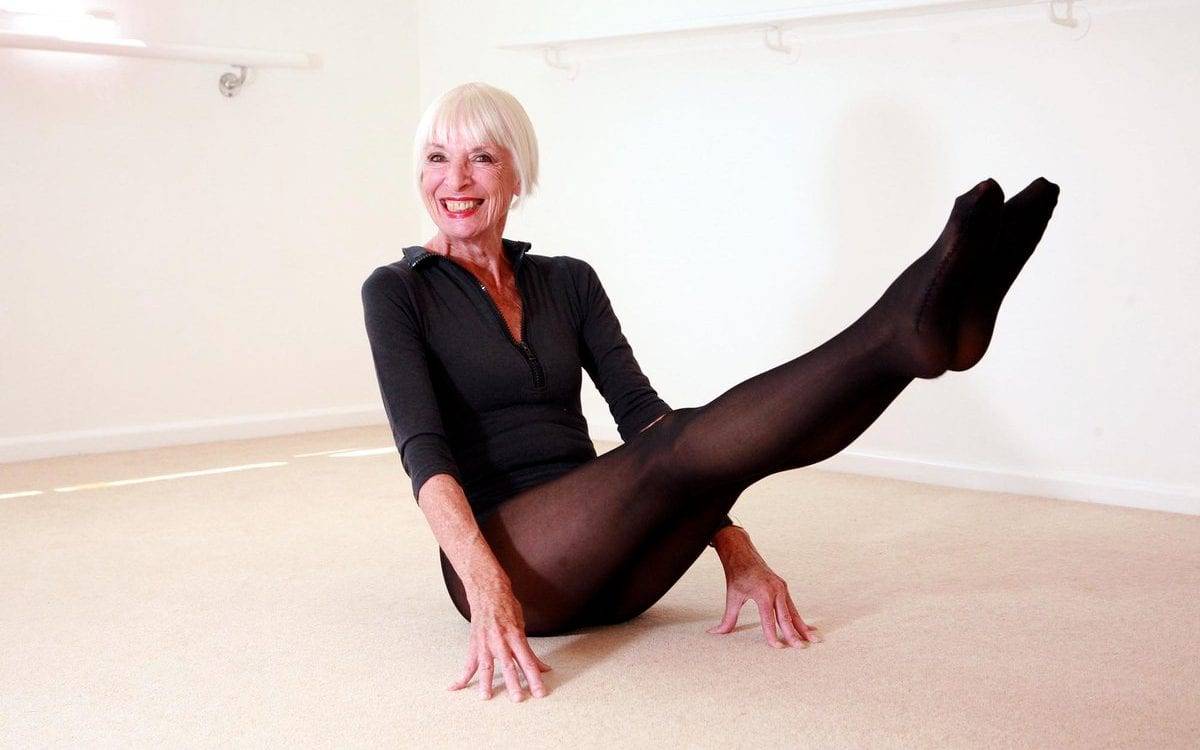 LOTTE BERK
PHOTO COURTESY OF THE TELEGRAPH UK
What role does lingerie play in your lives?

We love and appreciate good quality lingerie. As movement teachers, we practically live in activewear, so VPL is a big consideration when choosing underwear.
Function and form is important in barre and we can apply that same philosophy when choosing lingerie. During class, we need fabric and design that supports a good, sweaty work out and is easy to slip on and off. Outside the studio on social events, we want fun and flattering pieces that make us feel sexy and inspired. Comfortable sleepwear contributes to a good night's sleep. A good night's sleep = a happy barre teacher.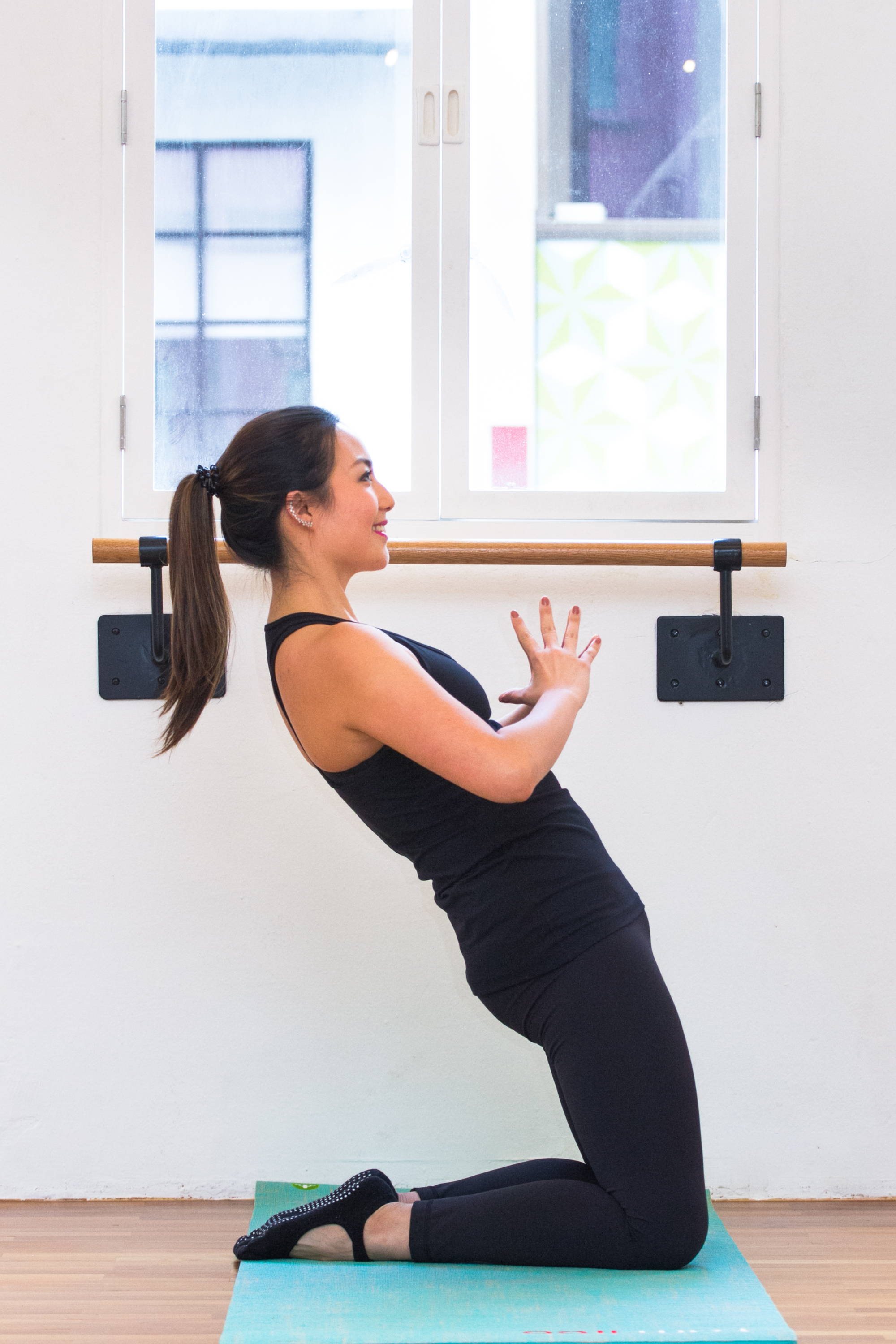 PHOTO COURTESY OF BARRE 2 BARRE
And any of the Stella McCartney sets - so pretty!
IN CONVERSATION WITH
TOASST

Christina and Amy shares how they started their wine subscription service company.
---