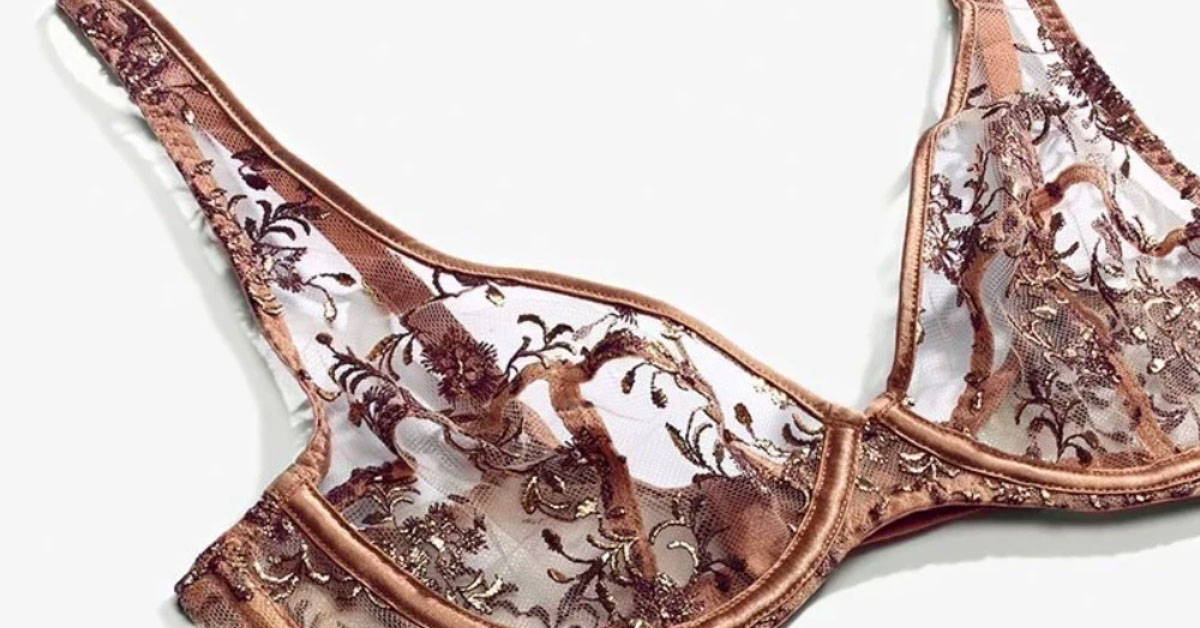 REVEALING THE TRUE COST OF A BRA
JENNIFER CHENG
APRIL 21, 2020 2:00 PM
Have you ever wondered why this $800 bra costs so much more than a similar $200 bra in another shop? They both look supportive, the cup shape is the same, and both bras have straps, hooks, and other pretty details. Are you really just paying more for a brand name? Read on as we analyze whether the pricier bra is worth spending your hard-earned $$ on.
Why is there such a large price range?
To put it simply: it's all in the details and you certainly get what you pay for. Brand names specializing in lingerie employ professional bra designers who spend months on designing each new product.
Bras that are made for mass production and sold in massive chain stores simply won't put in the same money and time. Higher-end bras often have more than 100 individual components to ensure superior fit, preferred fabric quality, and first-rate hardware details.
In comparison, basic bras may only have 25 separate parts, cater to a limited size range, and require regular replacement due to their inexpensive material.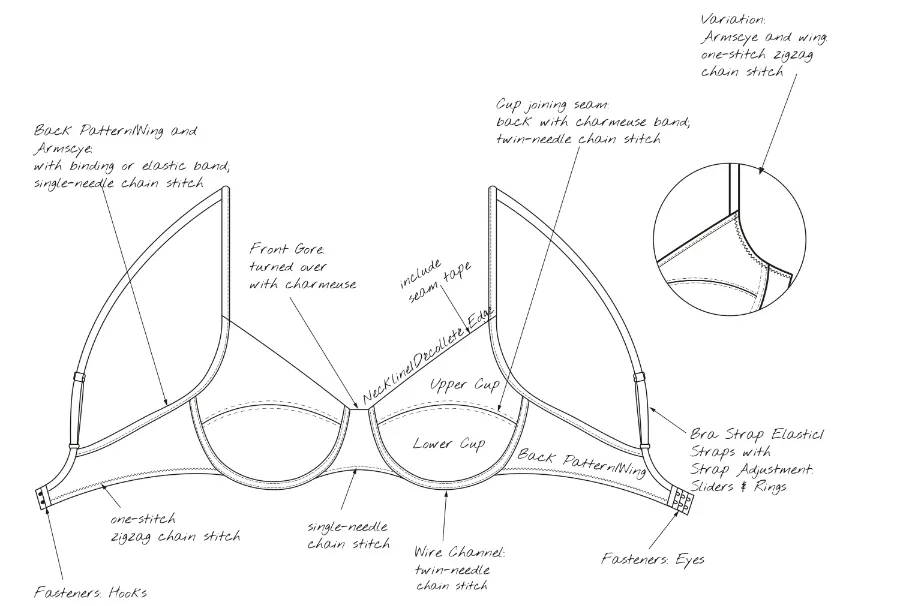 How are lower priced bras made?
Lower priced bras are mass-manufactured with minimal design time so their limited size range will disregard specific needs in petite or fuller shapes. To determine the quality of a bra, you should pay attention to the production details.
Inexpensive materials, such as overly stretchy elastic and ultra-stiff fabrics tend to stretch, fade and breakdown more quickly. On closer inspection, the underwire may be uncoated, cups are unlined and the mediocre hooks, eyes and sliders may allow the straps to slip often and require regular adjustment.
Finally, be prepared that lower priced bras are not made to last long. Ultimately, the constant replacement of a lower quality bra may end up costing more money than a high quality bra that was meant to withstand consistent use.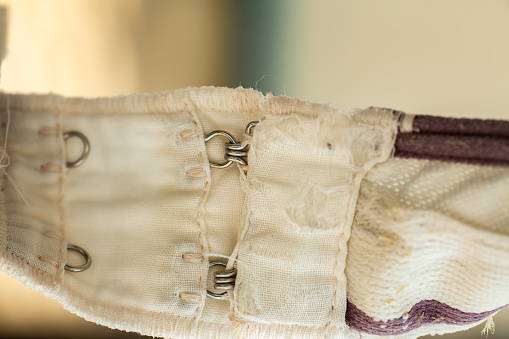 What can I expect from a high-quality bra?

The labor involved in designing, testing and production of a high-quality bra is the primary factor to the cost. Professional bra designers, often with 4-year degrees in Contour Fashion, cater to the demands of different bust sizes.
The weight and shape of larger breasts require a specialized kind of underwire, padding or stitching. Oppositely, bras for smaller breasts will require seams to be sewn differently and distinctly shaped cups.
Additionally, the superior fit of a high quality bra will require more components of it to be handmade by specialists trained to construct specific segments. Even if the stitching is off by a marginal amount, it can mean the difference between a well-fitting bra and one that's entirely unsupportive.
As for the details, high quality bras will have plastic-coated underwire that are shaped and sized specifically for each bra size.
The cups will be double-lined, there will be stronger power netting in the wing, the sliders on the strap will grab the strap without slipping, and the strap may have a "plush" soft lining.
PHOTO COURTESY OF MYLA, AVAILABLE ON SHEER.COM.HK
How long can I expect my bras to last?

In general, a good quality should last longer than a regular high street bought bra, due to its technical construction and material quality. However, that doesn't mean that they don't need proper maintenance and care to maintain its shape and structure!
For starters - always remember to use alcohol free detergent for your bras. Alcohol wears away any lace or elastic, which leads to pilling and also the loosening of the elastic. We recommend using The Laundress Delicate Wash Lady to wash your intimates.
If you can, it is always best to hand wash your undergarments. Of course, we understand that isn't always possible, and so if you must - put them in a laundry bag with the hooks clasped in (like when you are wearing the bra) to avoid your hooks accidentally attaching onto the bag or other items and getting damaged.
Read our article on How to Take Care of Your Bra for more information!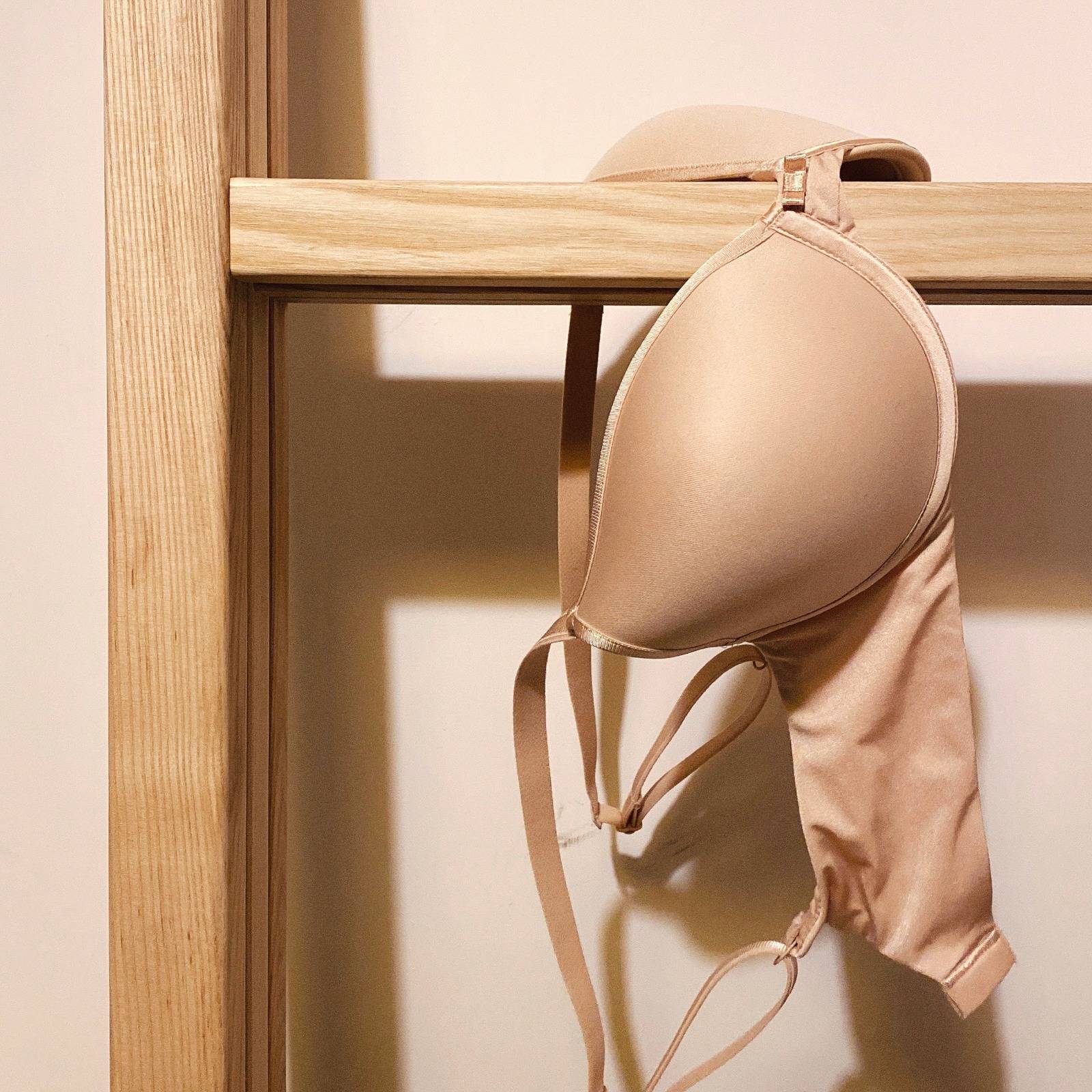 So what does this mean for me?

It's no secret that there is a wide range in the price of lingerie, and you may wonder why should I invest my money in higher-end lingerie? Well, the purpose of a bra is to support, lift, shape and hold your breasts in place all day long. Besides that, the bra also has to be comfortable, durable, and attractive!
That's a lot of demand for one piece of clothing, so we suggest that you carefully consider the details of each bra you try on along with its comfort and fit. Keep in mind that often the higher-end choices cost more because you are paying for the expertise in bra design that you will benefit from each and every day.
The most common misconception in bra fitting explained.
---