5 Things To Expect From Your Bra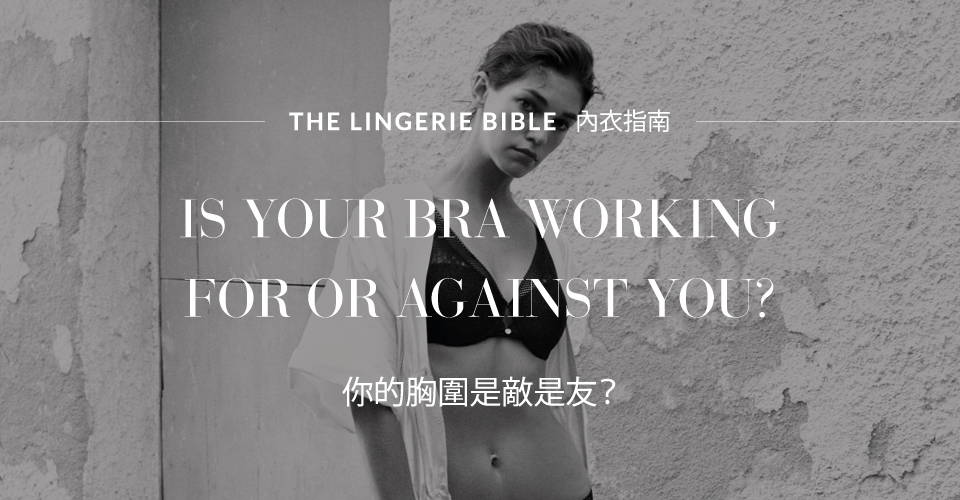 Posted at 10:00 • 26 Jul • SHEER • The Lingerie Bible
---
Each morning, you happily select a bra that works with your outfit. For most women, it's their most comfortable bra that layers beautifully underneath their clothes. But by the end of the day, you are relieved when you can finally take it off. That's because your bra has been pinching you and you've been tugging at it all day. Maybe it's too tight and now you're left with red marks. Or worse yet, your upper back and neck have become tense and sore. What starts as a happy bit of self-care in the morning may end in frustration and pain. How do you make sure that your bra is working FOR you rather than AGAINST you?
ARE YOU WEARING THE RIGHT SIZE?
Many women are often surprised to find they are actually not the size they thought they were. That's because we think of bra sizes as linear progressions, like shoes sizes, whereas we should separately determine the band and the cup sizes for the right combination. For example, if a 34B feels too big, you might think 32B is the logical size down, but in fact you should consider your "sister size" which means a 32C might give you a better fit. It's confusing, we know, and we can help you figure it out with a professional fitting at SHEER.
Another factor to consider as we go progress through the stages in our lives is that our breast shape and size can alter as well. Young women who buy their first bra should be professionally fitted every few months to monitor their breast growth. In the same way, pregnant women, breastfeeding and post-breastfeeding mothers should also keep track of their breast changes and be professionally fitted after each milestone. Older women going through menopause may be looking for more breast support. And finally, women who have undergone breast surgery would benefit from being properly sized after recovery.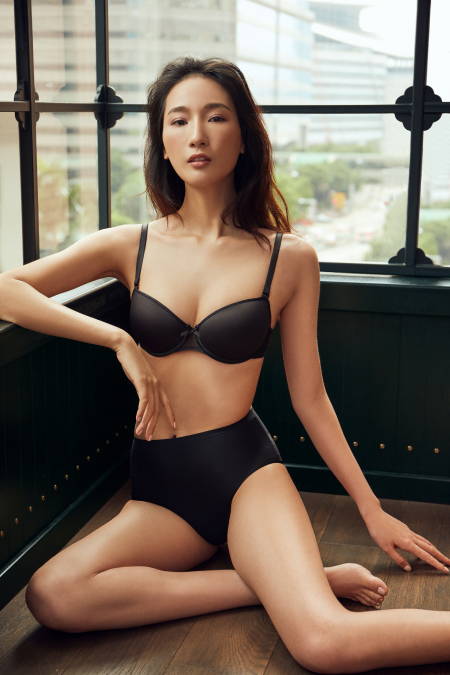 ---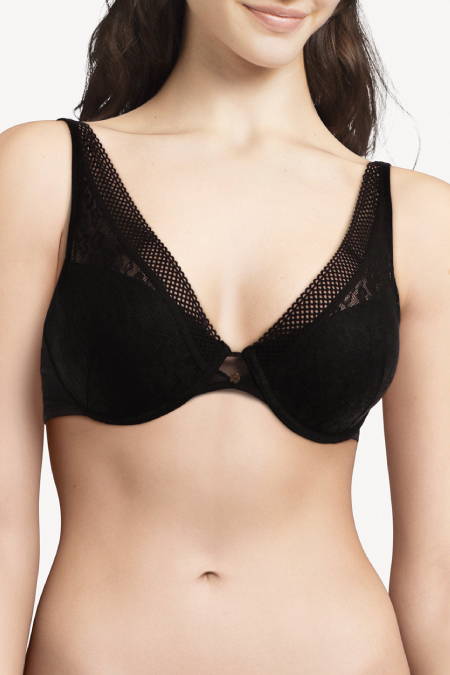 SO COMFORTABLE I FORGET ABOUT IT...
That's what every woman should say about their properly fitted bra. If the band of your bra, the shoulder straps or the underwire is pulling or pinching you, then perhaps that specific bra is not your best fit in size or shape.
A quick check to see if you will have any of these issues is to put on the bra using the scooping method (our fitting rooms have a lovely how-to diagram of the scooping method), then raise both arms straight above your head. Did your bra move or shift in any direction? Does the underwire dig into your ribs or chest bone? If it does, then that bra is not your best fit. Perhaps the band or cup size is wrong, or the shape of that particular bra is not a good match for you.
A properly fitted bra should feel so comfortable you don't even think about it once you put it on in the morning.
---
IMPROVE YOUR POSTURE
Wearing a bra combats the effects of gravity. Our breasts will loosen and droop as we age, and it's important to support our breasts from our first bra as a young woman and throughout our lifetime. The right bra will bring our breasts upward and closer to our body. In this way, our upper body will get the help it needs to maintain an upright posture. This minimizes any back pain, slouching or stretch marks – in particular for those with a larger cup size.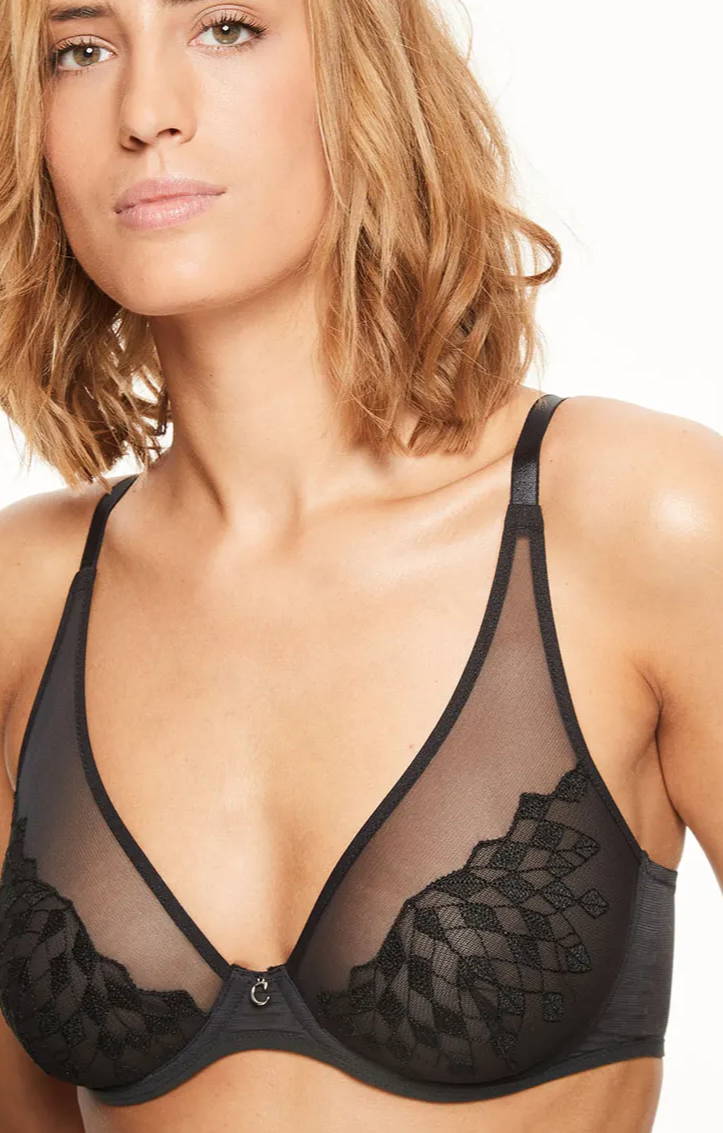 BRAS WITH WIDER BACK WING FOR SUPPORT AND IMPROVING POSTURE

---
Wagram pairs a universally flattering plunge shape with studio tested geometric mesh to provide a unapologetic support for everyday leisure.
This contour underwire bra is the perfect everyday T-shirt bra with plush lace trim with 360 degree jersey fabric for all day comfort. The stretch jersey fabric hugs the body and looks seamless under clothing.
---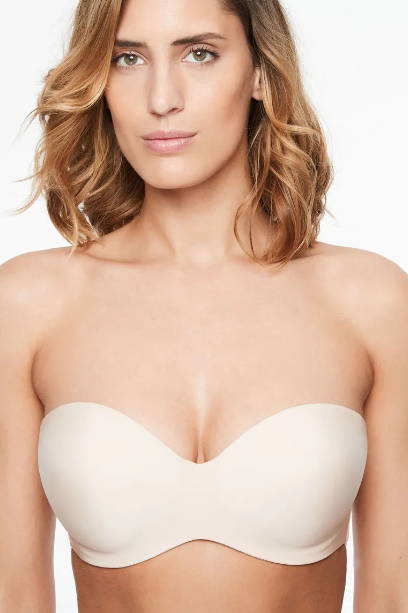 MATCH YOUR OUTFIT
As a general rule, every woman should have a nude bra for lighter colored clothing and a black bra for darker colored clothing. Shoulder-baring or spaghetti strap outfits would require a strapless bra. Convertible bras with straps that can be removed and reattached in various ways would complement halter-tops, plunging necklines, and one-shoulder designs. Back baring tops require adhesive bras (please don't show the back hook and eye of your bra, it will ruin the look!). Tight fitting or sheer clothing would benefit from a smooth and seamless T-shirt bra. And for those tops with built-in shelf bras or dresses with boning and corsets, perhaps a nipple cover is all that's required.
Different bras and materials have been created for different outfits and occasions; come explore the beautiful options at SHEER for all your daily needs.
---
This strapless bra has proven to have good support even without straps. The soft flex moulded cups are padded with very light cushioned foam with an additional layer of breathable and supportive knit.
A strapless take on your favorite Feathers bra. Multi-way straps offer infinite versatility while still providing comfortable support and cups with molded plunge pads and mesh overlay for a seamless and effortless look.
---
MAKES YOU LOOK AND FEEL GOOD
Who doesn't want this? Wearing the right bra will give you the support you need to uplift your breasts and center them, thus helping you to achieve a healthy-looking body shape. If you're wearing a bra that's too large for you, your breasts end up drooping which accentuates your tummy and hips. If a bra is too small for you, you'll end up flattening your breasts and creating the unsightly "double boob" effect. Wearing the right size and shape bra will change your life, we promise!
---
MAKE SURE YOUR BRA IS ALWAYS WORKING FOR YOU, NOT AGAINST YOU

✓  Always wear the right size. Keep track of how your body changes and come for a bra fitting from time to time.

✓  Your bra should be so comfortable you forget about it during the day until you take it off at the end of the day. (You should not feel relieved when you take it off.)

✓  The right bra should improve your posture.

✓  Have a variety of bras to match with different outfits with different necklines.
✓  The right bra should be able to accentuate your natural figure and you know it's right because you always feel good in it.
Our team at SHEER can give you the best bra-fitting service in a fun, supportive, and non-judgmental surrounding.
We can help you build your bra wardrobe so that you can be sure each bra you have is bringing out the best in you.
THE POST-BREASTFEEDING GUIDE

Just because we had kids doesn't mean we should stop investing in ourselves.
6 SIGNS YOU NEED TO REPLACE YOUR BRA

Time to clean up your lingerie wardrobe.
---